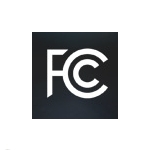 The National Telecommunications Cooperative Association joined with a diverse group of stakeholders in sending a letter to the FCC yesterday asking for clarification on access charge reforms adopted in the October Connect America Fund order.
At issue is whether a requirement to transition access charges for intrastate VoIP calls to lower interstate rates applies only on the terminating end or on both the originating and terminating end of the call. Access charges, also known as inter-carrier compensation (ICC), are the per-minute charges that long-distance carriers pay local carriers for originating calls from and terminating calls to end users.
"The commission should resolve this dispute by stating that all originating access charges are subject to the same treatment pending further reform," the letter states. In a phone call with Telecompetitor this morning, NTCA Senior Vice President of Policy Mike Romano confirmed that "the same" in this context means the same as other originating access charges.
Signing the letter along with the NTCA were CBeyond, EarthLink, Frontier Communications, Integra Telecom, the National Cable & Telecommunications Association, Time Warner Telecom and Windstream. The letter notes that "the undersigned parties do not necessarily share a common view on the appropriate long-term framework for originating access." But what the parties have in common is that they offer or represent companies who offer local services and therefore are recipients of access charge revenues.
The letter goes on to describe how signatories see the rules governing originating access charges at this time. "For price cap carriers and competitive LECs that benchmark access rates to price cap carriers, intrastate originating access rates for VOIP-PSTN traffic would be capped at the intrastate originating access rates in effect prior to December 29, 2011. Consistent with the CAF Order, the commission would place no limits on intrastate originating access rates for rate-of-return carriers and competitive LECs that benchmark to rate-of-return carriers pending further action by the commission."
Signatories also state that unless the FCC makes the requested clarification, "new avenues for arbitrage may open up."
Romano said the letter was written in response to recent correspondence from Verizon asking the FCC to state that originating access charges are subject to the same reforms as terminating access charges—in other words, the opposite of what NTCA and other signers of yesterday's letter are asking the FCC to state. Verizon did not respond to a request from Telecompetitor for a copy of its correspondence with the FCC in time for today's deadline.
What the Connect America Fund Order Says
After reading yesterday's letter, I pulled out my copy of the Connect America Fund order and turned to the section about inter-carrier compensation reform.
In that section, after stating that access charges should ultimately transition to "bill-and-keep" (i.e., zero), the FCC states that "We believe that initially focusing the bill-and-keep transition on terminating access rates will allow a more manageable process and will focus reform where some of the most pressing problems, such as access charge arbitrage, currently arise."
The FCC goes on to say that "we believe that limiting reform to terminating access charges at this time minimizes the burden inter-carrier compensation reform will place on consumers and will help manage the size of the access replacement mechanism adopted herein."
It would appear from this reading that Verizon doesn't have much of a case—and I would be extremely surprised to see the FCC take the company's side on this issue.
So why is Verizon taking this action?
Verizon is a local carrier in a large part of the US and like the companies signing yesterday's letter, it will collect a smaller amount in originating access charges if the Connect America Fund is interpreted as the company suggests. But because Verizon is a price cap carrier and price cap carriers generally have lower access charges, the impact will be less dramatic than it would be for a rate-of-return carrier.
More importantly, Verizon is also a long-distance carrier and therefore pays money to originating carriers. I suspect what has caused the company to send its letter to the FCC is that it doesn't like the idea that there should be "no limits" on intrastate originating access rates for rate-of-return carriers and CLECs that benchmark to those carriers, as the signatories make a point of detailing in the letter.