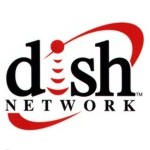 If Dish Network's offer to purchase Sprint announced today is successful, the company's plans extend beyond offering mobile services in competition with the nation's largest wireless carriers. The company also said it would offer fixed broadband wireless service and a new mobile video broadcast service.
Overall the company's plan is to offer seamless voice, video and data services that can be accessed from a wide variety of devices. "You want to be in the home with video, broadband and data . . . and the same outside [the home]," said Dish Chairman Charlie Ergen on a conference call with press and analysts this morning.
Fixed broadband
Dish sees a target market of approximately 35 million homes for the fixed broadband wireless service it proposes to offer, said Ergen. The company is not targeting the 70 million homes in metro areas that have or will have fiber-to-the-home nor is it targeting the 5 million most remote homes that can be best served by satellite, Ergen said.
"Think of it in terms of a 100,000-population community or the outer ring of a city," said Ergen, who also noted that the ability to reach the target 35 million households that Dish proposes "will be of importance to regulators."
Dish aims to use TDD-LTE for its fixed wireless deployment – a choice that will enhance the economics of the service, Ergen said.
Unlike some other fixed broadband wireless offerings, Dish's service would use a rooftop antenna. Using that approach, "we would pick up a lot of gain and speed," Ergen said.
Using rooftop antennas also will increase the area that a wireless tower can reach, explained Dish EVP of Corporate Development Tom Cullen. The company will be able to leverage its existing installers to handle the antenna installation, he said.
It should also be noted that Dish is the largest holder of MVDDS spectrum, the same spectrum currently being used by Cablevision subsidiary OMGFAST in South Florida for fixed broadband services.
Mobile video
Dish proposes to use 700 MHz spectrum that it already holds to support a mobile video offering that would use a broadcast model, thereby using spectrum more efficiently and enabling end users to watch video without having the time spent count against their monthly data allotment.
Companies that previously tried to offer such a service, including Qualcomm, were unsuccessful. But Cullen believes results will be different today, now that so many end users own tablets that can support a superior viewing experience.
If Dish is successful in launching its mobile video broadcast service, it will compete against the Dyle offering already launched by local broadcasters in numerous markets nationwide. One would expect Dish to leverage its existing relationships with content providers to offer a broader channel line-up than the average four to six channels that Dyle provides per market.
A spectrum  powerhouse?
Financial details about Dish's offer can be found in a press release that the company issued today and in a letter that Dish sent to Sprint.
Dish management appears confident the deal will go through, arguing that it is a more lucrative offer than the one that Japanese carrier Softbank already has made to Sprint.
If the acquisition does go through, the combined company would have more spectrum than either of the nation's dominant wireless carriers AT&T and Verizon Wireless, Dish said. According to a slide presentation used by Sprint executives on this morning's conference call, the combined company would have 230 MHz of spectrum, including 45 MHz currently in Dish's hands, 53 MHz of Sprint spectrum and 132 MHz of Clearwire spectrum. In comparison, AT&T has 108 MHz of spectrum and Verizon has 107 MHz, Dish said.
Ergen said he does not believe Dish would be required to divest any spectrum as a condition of regulatory approval of the transaction.