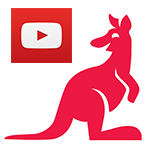 A Dish YouTube deal announced today will incorporate YouTube among the OTT video content services included in Dish's TV set-top box (STB) line-up. Dish said it is the first pay-TV provider in the nation to offer this capability.
The Dish YouTube deal is the latest example of incumbent pay-TV providers' "frenemy" relationships with a younger generation of OTT video providers. In addition to YouTube, other OTT options available on Dish's Hopper 3 STB service platform include Netflix, Pandora and Vevo.
"We designed Hopper 3 to be much more than a conventional set-top box," explained Dish VP of product management Niraj Desai. "By aggregating apps like YouTube and Netflix with live linear television, Hopper 3 is capable of serving as a household's comprehensive entertainment hub."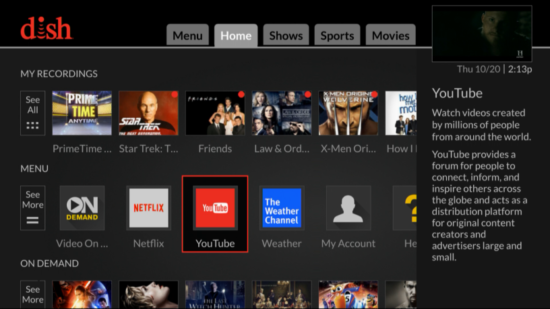 Dish is not alone in this approach. Comcast just recently added Netflix to their X1 platform. Several smaller tier 2 cable operators have also embraced Netflix and other integrated OTT options onto their STBs, primarily using the TiVo platform.
In addition to distributing more content from alternative OTT competitors, pay-TV providers such as Dish are revamping their legacy platforms in order to design and deliver services across multiple digital network platforms and connected devices, and in ways akin to those of OTT competitors.