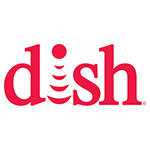 An agreement announced today between DISH Network and Ericsson calls for the Internet of Things network DISH plans to build to use Ericsson NB-IoT radio access and core network infrastructure, according to the companies. The vendor completed initial radio frequency design for the DISH wireless IoT network earlier this year.
"DISH is in the unique position of building a greenfield network, starting with NB-IoT, with a clear path to 5G," said Ericsson North America President and Head Niklas Heuveldop in a press release. "We are excited that DISH has decided to partner with Ericsson to address the IoT opportunity. We believe that NB-IoT holds great potential for both consumers and businesses across the U.S."
DISH and Ericsson said they used 3GPP standards to validate that the network can support connections over distances as great as 100 km from a base station. The companies claim this is a first in the United States. The partnership, which features Ericsson Radio System NR (New Radio)-capable radios, covers installation, commissioning and successful interoperability testing of the Ericsson Cloud Core Network. Ericsson is the first wireless vendor announced by DISH for its network deployment.
DISH Wireless IoT
DISH CEO Charlie Ergen has referred to the company's wireless IoT network plans as a "hobby" for him. But it's a hobby the company will have to take seriously as if faces buildout deadlines for the spectrum the company plans to use for the wireless IoT network.
In May, Ergen said phase one of the DISH wireless plans — the IoT network —  is likely to cost about $1 billion to build out. The second phase, involving a 5G rollout, is expected to cost $10 billion.