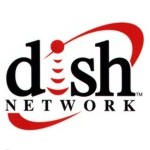 DISH has been quite busy over the past year with acquisitions. They have purchased a ton of wireless spectrum from DBSD, bought Blockbuster out of bankruptcy, purchased Hughes Networks and their satellite broadband service, and bought a Colorado based CLEC, Liberty Bell.
All of this acquisition activity has analysts speculating on exactly what their strategy entails with all of these acquired assets. We may be witnessing the first glimpse of their thinking. DISH recently discussed a new triple play bundle strategy that will launch in Colorado later this year.
The triple play bundle includes a wireline broadband component, which will be delivered via Liberty Bell, which uses underlying CenturyLink (formerly Qwest) network facilities. Liberty Bell has CLEC status in 13 of the former Qwest's 14 state footprint. The remaining state, Arizona, is expected to grant them CLEC status soon.
"We'll see how it goes in Colorado, and then we'll make decisions on how and where to expand," Tom Cullen, Dish executive vice president of sales, marketing and programming told the Denver Post.
Using Liberty Bell, DISH can bundle wireline voice and DSL service with their satellite video. They'll join a crowded triple play bundled field in many markets, but DISH has never shied away from a competitive battle. Stay tuned.