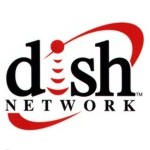 A trial between Dish Network and ESPN involving sports programming is headed to court today, reports Bloomberg.
At issue is whether ESPN violated a "most favored nation" clause in its distribution agreement with Dish that would prohibit ESPN from offering more favorable terms to a Dish competitor than what it offers to Dish.
According to Bloomberg, Dish claims ESPN has given more favorable terms to Comcast, DirecTV, Time Warner Cable, Verizon and AT&T. Dish has not sued those competitors, Bloomberg reports.
The news is not surprising, considering how high sports programming costs have climbed in the last few years. ESPN reportedly charges video service providers more than $5 per month per subscriber – and to say the company is not exactly loved by service provides would be an understatement.
If Dish's allegations are true, that would be one more reason for the company to have a serious grudge against ESPN. If the allegations are not true, the suit could be a ploy aimed at forcing ESPN to provide competitive information, as a law professor quoted in the Bloomberg story notes.
Sports programming costs are so high that they've prompted at least one service provider – Verizon – to offer a lower-cost sports-free service tier, while at least one other – DirecTV – has begun to bill customers for a surcharge if they want sports programming.
And influential pay TV financial analysts at Bernstein Research argued in an October research note that video programming costs were "unsustainable."