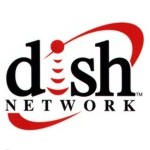 Satellite services from ViaSat/Exede and HughesNet underlie dishNET a new satellite broadband offering from Dish Network announced today. The new service supports broadband at speeds up to 10 Mbps but will have a monthly usage cap. Because of the cap, the service is expected to be popular primarily in rural areas that lack landline broadband service – or that only have slow landline broadband speeds available.
Dish is not simply reselling ViaSat/Exede and Hughes services, a Dish spokesman said in an email to Telecompetitor. "We buy the service from them wholesale and offer slightly different packages than you would get directly from those providers," he said.
Like rival DirecTV, which is also reselling ViaSat/Exede and Hughes satellite broadband, Dish plans to bundle the broadband service with its own satellite video offering – an approach that should help boost the company's average revenue per customer and minimize churn.
Customers also will be able to purchase dishNET on a stand-alone basis but they save $10 a month on the satellite broadband service if they also purchase DISH TV.
Pricing for dishNET satellite broadband starts at $39.99 monthly for speeds of 5 Mbps downstream and 1 Mbps upstream when customers commit to two years of a qualifying DISH video service. Most satellite customers can upgrade to a 10 Mbps/ 1 Mbps plan with a 20 GB data cap for $49.99 monthly, Dish said.
The Dish spokesman noted that dishNET broadband and video offerings will appear on the same bill. In addition, he said the service will be installed by Dish technicians and that Dish will handle customer service – two factors that could differentiate Dish's broadband offering from that of DirecTV, he said.
Co-opetition
In recent months, both ViaSat/Exede and Hughes launched higher-speed satellite broadband services delivered from new higher-capacity satellites thereby boosting the appeal of satellite services to companies such as DirecTV and Dish.
DirecTV and Dish both will be competing directly with their underlying suppliers — ViaSat/Exede and Hughes. But it may not be difficult for the video companies to compete against their underlying suppliers because those suppliers are focused on stand-alone offerings rather than service bundles.
Dish also said today that it will use the dishNET name for an existing DSL offering that is available in several western states. The company gained landline broadband infrastructure through its purchase of competitive local exchange carrier Liberty Bell about 18 months ago.
Eventually Dish also may be able to add wireless to its service bundles. The company has obtained spectrum that it hopes to use to build a 4G LTE network.