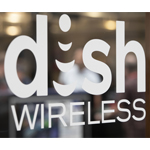 DISH Network is preparing to release the fifth Request for Information and Request for Proposal (RFI/RFP) related to the virtualized standalone 5G broadband network it is building.
This RFI/RFP focuses on telecom transport service companies connecting dark and lit fiber to cell towers, buildings and data centers, DISH said in a press release.
"We're building a 5G network from the ground up, with the opportunity to apply fresh ideas and new partners," Executive Vice President of Wireless Operations Jeff McSchooler said in the press release. "We're seeking input from local and regional telecom transport partners, as well as the national providers that have supported our existing video business for decades. We see an opportunity to learn from nontraditional partners as well, like utilities and municipalities that may be deploying fiber in their communities. We are exploring varying transport infrastructures to support our aggressive buildout."
DISH 5G RFI
The four RFI/RFPs to date:
July 2019: 5G Network RFI/RFP seeking input for the network elements.
September 2019: System RFP seeking responses from vendors to provide a software solution for project management, workflows, reporting and other utilities that aid in deploying the national network.
October 2019: Deployment Services RFP seeking input for end-to-end deployment services including pre-construction and construction services.
January 2020: 5G Component RFP seeking input from vendors regarding physical assets of the network such as mounts, cabinets and hybrid cables.
The October 2019 RFP consisted of preconstruction (site acquisition; architecture and engineering, utility coordination; regulatory compliance and construction) and procurement (staging; quality and safety management; civil engineering including electrical; network element installation and tower climbing) elements.
Dish is heavily involved with the current T-Mobile-Sprint merger saga, and much of its 5G plans hinge on the outcome of that merger. Spectrum assets and a sizeable prepaid wireless business could fall into their hands, should the merger be approved as is. Even with those assets, Dish will have its work cut out for it to establish a true national 5G network.