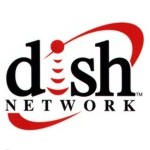 The assets of failed satellite/ wireless service provider LightSquared will be auctioned off November 25, reports PC World. The date was ordered by a New York bankruptcy court, the report says.
LightSquared had an ambitious plan to deploy a nationwide 4G wholesale network using spectrum originally intended for satellite use.  But that plan came to a halt when a pilot network was found to interfere with GPS systems.
PC World also reports that Dish Network has offered $2.2 billion for the LightSquared assets and is expected to be the winning bidder. TMF Associates analyst Tim Farrar told PC World that Dish might be able to build a terrestrial offering by combining a portion of the LightSquared spectrum with its own.
Farrar reportedly said he expects to see Dish deploy a fixed wireless broadband offering that it can sell to its satellite subscribers, perhaps earning additional revenues by using the dishes on their roofs essentially as small cells for other carriers.
It's not surprising that Dish is pursuing a fixed wireless broadband offering as the company already has trialed such an offering with regional wireless carrier nTelos.
The small cell aspect wasn't mentioned as part of the nTelos plan. But if successful, such an approach could help make the Dish fixed wireless broadband offering more viable economically.
And perhaps the idea would work for other companies that offer fixed broadband services using cellular spectrum. Some companies use or have used some type of antenna to support these offerings – and perhaps would be open to using more powerful antennas if this idea is really a viable one from a technology standpoint.
One question that comes to mind with regard to the idea of Dish making this move is whether other operators would actually use the small cells. It would appear that customers would need devices that support the Dish/LightSquared spectrum band – and I doubt those devices would be available any time soon, as manufacturers would have to first rethinking band plans.
Interestingly, though, that concern would be less of an issue for operators that use more common spectrum bands.