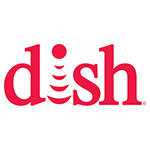 Dish again touted its O-RAN, or open RAN, plans today, announcing that it has chosen Matrixx Software to provide a cloud-native converged charging system (CCS) for the 5G network Dish is building. The CCS will provide Dish with pricing flexibility, explained a press release from Dish and Matrixx.
As Dish Chief Information Officer Atilla Tinic explained in the announcement, the CCS offering will "give us the commercial and operational agility to constantly iterate our offerings and grow our wireless business."
When used in combination with Dish artificial intelligence, the CCS will "determine network availability and utilization, dynamically changing prices throughout the day," Dish explained.
O-RAN technology is based on a software-centric approach to network functionality, a major departure from the traditional hardware-centric approach to telecom networking. It's a hot development area within 5G because, as FCC Chairman Ajit Pai explained recently, O-RAN has the potential to make networks more cost-effective and easier to manage – and potentially more secure.
Dish O-RAN and 5G
Dish 5G plans call for the company to build a standalone 5G network, one that is not underpinned by an earlier-generation network and therefore has lower latency and the ability to offer network slices, which have network characteristics tailored to specific customers' needs.
Tinic today said CCS plans include "scaling on demand and enabling dynamic pricing for network slices and other services."
Initially, all U.S. carriers deployed 5G in non-standalone mode, which shares some infrastructure and functionality with previously deployed earlier-generation networks. At one point, Dish hoped to be first  with a standalone 5G network, but T-Mobile beat them to it and AT&T and Verizon are expected to have standalone 5G networks soon, too.
Just how far ahead Dish might be on the O-RAN front, or if the company is in fact ahead, is unclear. But the company is certainly doing its best to position O-RAN as a competitive differentiator.
The company seems to be making an announcement whenever it selects a new O-RAN vendor, having already announced Altiostar and Mavenir and now adding Matrixx to the list.