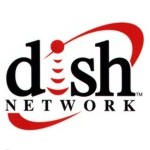 DISH Network is keeping up the pressure on the FCC to drop certain requirements related to the company's plan to use satellite spectrum for a terrestrial LTE wireless network. DISH had hoped to obtain a waiver but rather than granting the waiver, the FCC opted instead to address DISH's request in a notice of proposed rulemaking (NPRM) issued in March.
"We're optimistic that the FCC can complete its rulemaking by the end of the summer," said DISH Executive Vice President Tom Cullen in a press release issued yesterday.
DISH has submitted its NPRM response to the FCC. And in that response, DISH touts the benefits of the LTE network it proposes to build, including plans to deploy LTE-Advanced – a specific form of LTE that aims to support speeds up to 1 Gb/s.
In a jibe apparently aimed at traditional wireless network operators, DISH said that its network "will take advantage of LTE-Advanced, the most advanced wireless technology available, without being captive to a 'legacy' technology."
DISH also touts potential job creation, emphasizing the fact that the company is prepared to spend "billions of dollars on infrastructure" and "employ tens of thousands of Americans."
Although DISH's spectrum holdings in the 2 GHz band were originally intended for satellite use, operators using that spectrum are allowed to also use it for an "ancillary" terrestrial network. DISH is seeking a relaxation of certain requirements related to the terrestrial network, such as a requirement that all handsets support both terrestrial and satellite communications.
The FCC is expected to give DISH what it wants. For example, the commission already has proposed renaming the 2 GHz band. Currently known as "mobile satellite spectrum," the new name is "AWS-4," highlighting the fact that the spectrum is adjacent to existing AWS spectrum that can support terrestrial 4G services.
DISH's filing comes amid rumors that the company has bought $350 million in LightSquared debt and may try to acquire additional satellite spectrum from LightSquared, which has filed for bankruptcy protection. LightSquared's spectrum is near the global positioning band and the company's plans to use the spectrum for a terrestrial network were nixed because of concerns that a terrestrial service would interfere with GPS equipment.
Some people have suggested, however, that another carrier that already had spectrum holdings might use only a portion of the LightSquared holdings for upstream communications only. DISH would appear to be a particularly likely candidate because the company has not yet commenced network construction and would have more flexibility in how its spectrum is used.
On the other hand, such a move would likely create delays and DISH clearly seems to want to get started ASAP, although realistically, their plan may take as long as four years.