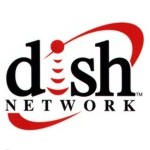 Dish launched DISHOnline.com, a video portal, providing a variety of video content to its subscribers and the general public. DISH joins a list of video service providers to launch their own branded version of Hulu, including Comcast, AT&T, Verizon, and Frontier.
DISH has managed to add a little of their own special sauce though. They claim their portal is the first to offer live broadcast television online. DISHOnline.com also allows current DISH customers to watch their DVR recordings online. There is a catch though. Existing subscribers need a ViP 922 SlingLoaded DVR (or the upcoming Sling Adapter) to take advantage of the live TV and DVR recordings features.
DISHOnline.com also offers access to "150,000 popular movies, TV shows, clips and trailers into one easy-to-use interface." Non-DISH customers can access this content, but cannot access the live TV and DVR recordings. DISH also says the new portal offers enhanced search functions, with search results that yield information about shows and actors, including a recommendation engine based on the search results.
DISHOnline.com is the latest foray into the TV Everywhere phenomenon. "DISHOnline.com integrates DISH Network's expansive TV programming lineup with the vast amount of online video content, adding another dimension to our 'pay once, take your TV everywhere' product platform," said Dave Shull, senior vice president of Programming for DISH Network.
One could look at DISHOnline.com with a bit of skepticism, since all they seem to really be doing is packaging up one of the capabilities of their Sling platform. Customers could already do most of this using Sling. But I for one think the strategy is a good one. It takes a DISH competitive advantage (Sling) and simplifies it for customers. It's not good enough to simply offer a feature or product. Service providers need to wrap that feature or product up into an easy experience or interface that will maximize its use by everyday consumers, not just gadget lovers. It's too early to tell if DISHOnline.com accomplished this, but its worthy try.
I also applaud DISH's TV Everywhere strategy. I'm not sure it's going to win, but the concept of Sling and its ability to offer access to a customer's subscription package by way of linking to an existing STB from 'everywhere,' in my mind, represents the best example of a true TV Everywhere experience. All the other efforts seem to be too complicated with their authentication schemes, content rights mazes.