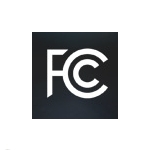 A presentation by FCC officials at today's monthly meeting about broadband adoption was largely a recap of initiatives previously announced as part of the commission's Connect2Compete program. But several new pieces of information also emerged.
The most interesting news is that Ohio-based Redemtech has agreed to make refurbished computers available to low-income users for $150 and Microsoft has agreed to make laptops available for $250 for educational use beginning next year. The Redemtech computers will include Core 2 Duo processors and 2 gigabytes of RAM, FCC officials said.
Microsoft's news builds on the computer giant's previously announced agreement to provide free or discounted computer literacy training as part of Connect2Compete. Microsoft was one of several companies, including Best Buy and some smaller training companies, to make such an offer.
The availability of the low-cost computers aims to address one of the key reasons why about one third of U.S. households do not subscribe to broadband service—because they cannot afford a computer. Previously the FCC announced a key initiative aimed at addressing concerns about the cost of broadband service when the nation's largest cable operators agreed to provide Internet service at $9.99 a month to homes with at least one child eligible for the school lunch program.
At today's meeting, FCC officials offered some additional details about what the cable companies will be offering. They noted, for example, that households getting discounted cable modem service through the Connect2Compete program will have a dedicated default home page. Through that page, users will be able to easily access other sites that emphasize education and job skills. Officials pointed to the dedicated home page as one of several elements of the Connect2Compete program aimed at addressing another of the key reasons some people do not use broadband—a lack of relevancy.
According to research issued earlier this month by the National Telecommunications and Information Administration and the Commerce Department's Economics and Statistics Administration, the biggest reasons people do not have Internet access at home are a lack of interest or need (47%), the cost (24%) and the lack of an adequate computer (15%).
FCC officials also said today that Nicol Turner Lee, director of the Media and Technology Institute for the Joint Center for Political and Economic Studies, http://www.jointcenter.org/ will head up a program to measure and study the impact of various elements of the Connect2Compete program with the goal of determining which elements were most effective.