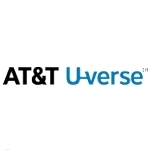 One of AT&T's primary motivations for buying DirecTV was to get better deals on programming costs, and as AT&T Senior Executive John Stephens revealed today, those savings are big – bigger than many of us probably expected. DirecTV was paying an average of $17 less per month for content than AT&T was paying for U-verse customers, noted Stephens at the Goldman Sachs 24th Annual Communacopia Conference, which was also webcast. 
U-verse Content Costs
Multiply the average $17 savings by six million U-verse video customers yields monthly savings of $100 million. And as contracts come up for renegotiation on an ongoing basis, there is an opportunity to get even better pricing reflecting the combined clout of both the DirecTV and U-verse base, Stephens said. It's not entirely clear how and if AT&T will be able to extract all of these savings for their existing U-verse TV customers, given how complicated the programming rights contracts process can be. Safe to say, AT&T does have added leverage though.

He added that AT&T believes it can provide growth opportunities to content providers through its "integrated carrier model" based on landline and wireless that will enable customers to consume content "any time anywhere on any device."
Lower content costs are just one of numerous benefits that AT&T sees as a result of the DirecTV acquisition.
Stephens noted, for example, that AT&T has:
21 million wireless customers who don't buy DirecTV

3 million DirecTV customers in areas where U-verse high-speed broadband is available who do not subscribe to that service

57 million homes in its local service territory that could get AT&T broadband, including 30 million that did not previously have a video product available from AT&T
As Telecompetitor previously reported, AT&T already has begun to pursue cross-selling opportunities with DirecTV. Stephens said the company has been cross-training salespeople and technicians on the full product portfolio.
He also took the opportunity to put in a pitch for software defined networking, an initiative that has been top of mind with AT&T of late. He noted, for example, that the company believes its capital expenses as a percentage of revenue will decrease in the future because of network efficiencies generated by SDN.