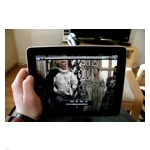 Viewers worldwide are spending as much time viewing video via digital platforms as they are TV, according to research firm Millward Brown. The problem for advertisers and content providers is that the viewers aren't as receptive to digital as traditional live TV ads. In a study that entailed testing the receptivity of 13,500 viewers in 42 countries to digital ads delivered via mobile devices and TV sets, Millward Brown delved into multi-screen video use and behavior, viewer response to advertising and its impact on marketers.
On average, viewers ages 16-45 spend more than three hours a day (204 minutes on average) viewing videos across screens, according to the report, ¨AdReaction: Video Creative in a Digital World.¨
At an average 102 minutes – half of total viewing time – watching video on TV sets was the most popular mode. Viewing video on mobile devices accounted for another one-third – a daily average of 45 minutes on smartphones and 20 minutes on tablets. Personal computers accounted for the remaining 37 minutes.
Digital Vs. TV Advertising Attitudes
Viewers' receptivity to digital ads is much lower than it is for traditional TV advertising, Millward Brown found. About 1 in 5 viewers (19 percent) said they reacted favorably to digital ads as compared to 29 percent who reacted favorably for live TV ads.
The results appear to make at least one thing clear: the traditional creative approach to producing and placing ads doesn't work in a digitally networked, multi-screen environment, Millward Brown Global Brand Director Duncan Southgate pointed out.
"While video is now available on myriad screens, applying TV thinking to digital content and placement is simply not acceptable, and consumers expect more from online advertisers."
Among the opportunities for more effective digital advertising across screens identified in the report, Millward Brown singled out the following:
People are receptive to targeting, but don't want to be stalked. AdReaction Video found that consumers are most receptive to video ads targeted based on their interests (41 percent receptive) or preferred brands (40 percent receptive) and least receptive to ads based on their web browsing history (25 percent receptive). Even though web browsing behavior may drive interest-based targeting, this implies that sensitive application of targeting is likely to work best.
Context matters. With negativity toward video ads on smartphones at 49 percent, advertisers need to earn the right for attention. Twenty-nine percent of consumers globally said they were less likely to skip, and pay more attention to, online video ads that offer rewards, and they were most receptive to skippable and click-to-play ad formats that provide control over what they see.
Content is still king. AdReaction Video findings indicate the need to consider digital early in the creative process, with an eye toward optimization across screens. And while skippable formats are a creative challenge, they are worth the focus; aim for early impact.
Other key takeaways include:
Digital's share of total video minutes is higher (56 percent) among 16-24 year olds and lower (43 percent) among 35-45 year olds;
Consumers feel that they have more control over digital ads than TV ads, with the majority believing the laptop gives them the most control (63 percent). This explains their irritation by online ad formats which fail to respect this control;
Skippable pre-rolls (34 percent favorability) and skippable mobile pre-rolls (31 percent) are viewed much more favorably than mobile app pop-ups (14 percent) and non-skippable pre-rolls (15 percent). The most popular ad format is mobile app reward videos (49 percent favorable);
Consumers are slightly more receptive to viewing video ads while at home (28 percent) vs. while at work (21 percent).
Image courtesy of flickr user bendodson.