The latest buzz word to gain major traction in the broadband industry is digital transformation. Loosely defined, it's the transition process that companies and their respective industries are undertaking to position themselves for relevancy and long term growth in a digital world. A world where in developed countries, everyone is walking around with the equivalent of a 'super computer' in their pocket and an expectation that the companies they call on are capable of doing business on their terms. It's not an insignificant transformation.
An example is Walmart (and a variety of other retailers) looking to a digital-first company like Amazon, and saying to their vendor partners, how can you help me look and act more like them? Typically companies and industry would call upon information technology bellwethers like IBM, HP, Oracle, Microsoft, Google, Huawei (through their enterprise business unit), and a variety of others. But as service providers increasingly look to diversify revenue beyond what are often saturated monthly subscription revenue models for network access, bandwidth, and content, they are now looking to position themselves as enablers of digital transformation. By some estimates, this digital transformation movement is worth hundreds of billions of dollars (USD) globally.
Vendors like Huawei, Ericsson, Nokia and others that sell technology solutions and platforms to service providers are on a mission to help these customers achieve this vision. After all, that hundreds of billions in potential revenue flows in many paths, some of which lead directly back to them.
At the recent Huawei Industry Analyst Summit, held in Shenzhen, China last month, this digital transformation empowerment strategy was on full display. Huawei makes no secret about it. They aim to enable their service provider customers to aggressively pursue this opportunity, and they see leveraging the cloud as the primary strategy to achieve it.
Huawei's vision is to "cloudify" every aspect of the network, from core, to radio and fixed access, to OSS and billing. Huawei's Carrier Business Group president Ryan Ding put it this way in his keynote address, "The last ten years have been all about the transition to IP, but the next ten years will be about the transition to cloud."
This is a sentiment, in one form or another, shared by Huawei competitors as well. But are traditional telecom carriers (wired and wireless) really up to the challenge of helping companies and industry perform the incredibly complex challenge of digital transformation? Will these prospects look to AT&T and BT over Oracle or Google to help them evolve?
Start at Home First
In reality, many of these traditional service providers are in desperate need of digital transformation themselves. To be taken seriously, they must be seen as "walking the digital transformation walk," before they can aggressively pursue that 'hundreds of billions' opportunity. That's one reason why we see so much talk coming out of large carriers like AT&T, Telefonica, BT, Verizon and others about SDN/NFV and virtualization of their networks. AT&T and Oracle just announced a deal that will help AT&T with this transformation.
There are some good 'digital' service provider examples already. NTT Docomo of Japan is a market leader in digital transformation and is doing some pretty amazing things, successfully executing a revenue diversification strategy with emphasis on digital service offerings.
Do Service Providers Really Have a Choice?
These significant revenue opportunities attract serious competition and service providers will have their work cut out for them. The competitive implications are significant. In one respect, you could argue service providers have no choice but to pursue this segment. Companies like Google and Tencent offer examples as to why.
Google is busily building public cloud capabilities that will empower digital transformation. And while Google sees Amazon, Microsoft, Oracle and others as primary competitors in that space, they are adding network, bandwidth, and connectivity capabilities that now rival telecom carriers. They are constructing their own network facilities to inter-connect their data centers – their own cloud.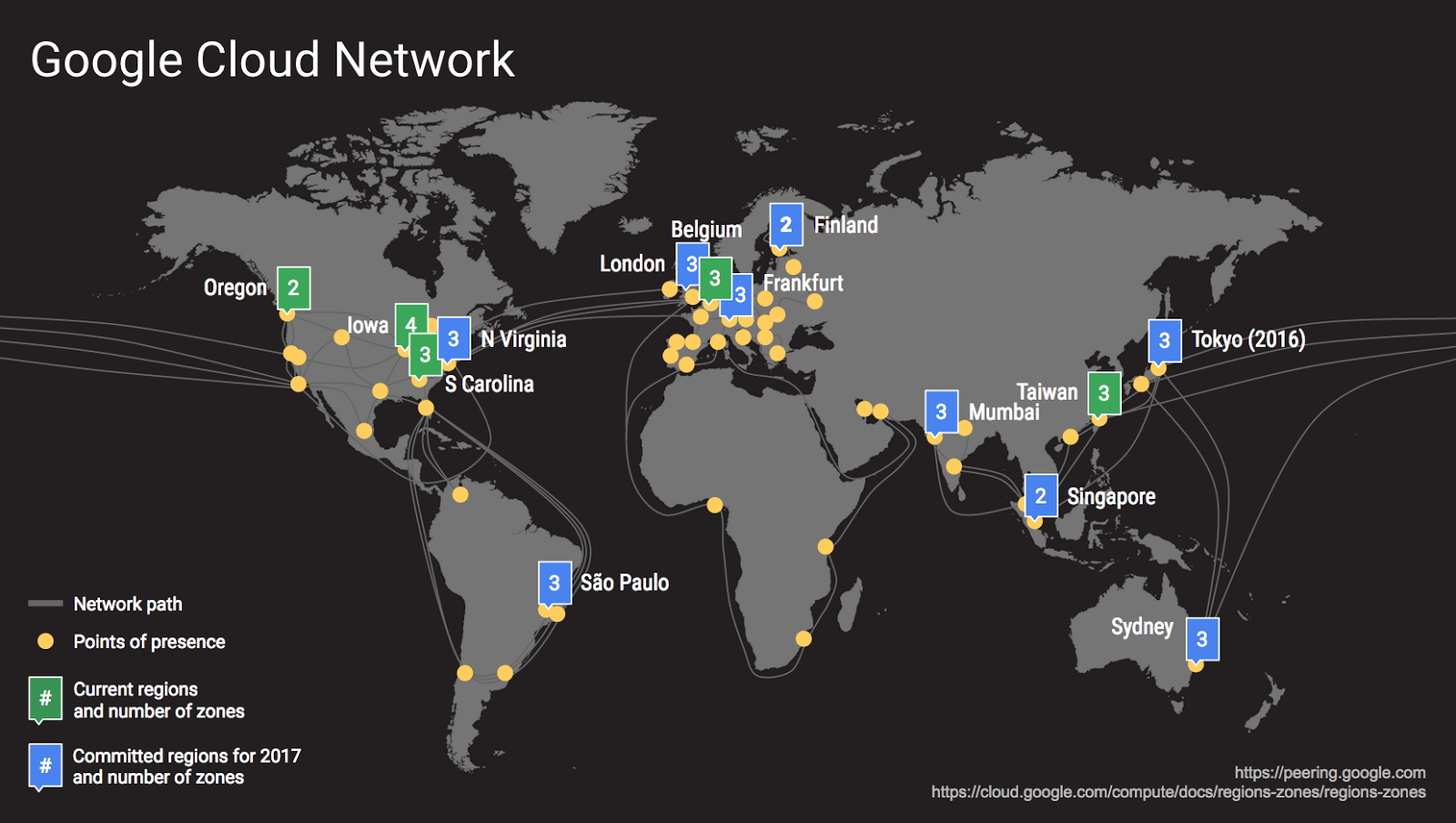 In so doing, not only do they lessen their need to buy capacity and transit from traditional telecom carriers, they can now make those facilities and capabilities available to their customers, potentially eliminating the need for telecom carriers. At least for these cloud and digital transformation activities.
Daniel Tong, Huawei CTO of Carrier Networks outlined a similar situation in China. E-commerce giant Tencent offers their customers 'free' transport between their data centers in China, he revealed. It was a revelation that got the attention of China Telecom very quickly, compelling them to respond, Tong said. To address that competitive implication, should carriers build their own cloud and digital transformation portfolios? Do they have a choice?
To be clear, there is a long road ahead. Traditional telecom carriers have decades old, maybe even century old in some circumstance, cultures that drive their technology and decision processes. I was reminded of this reality at last year's AT&T Analyst Summit where AT&T Vice Chairman Ralph de la Vega said AT&T is in the middle of the challenging process of trying to disrupt themselves. Indeed it is a difficult, maybe even 'herculean' task to accomplish.
I don't foresee a time in the near future where telecom carriers can become the primary digital transformation partner for companies and industry. There certainly is a role for them, in partnership with other subject matter experts.
In the U.S., large carriers are busily selling off data center and cloud capabilities, but also aligning themselves with large IT partners. There is an ongoing definition of digital transformation strategies among these carriers and the full extent of their ability to seize this growing business opportunity has yet to be defined.
Image courtesy of flickr user Blue Coat Photos.