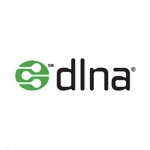 Looking to enable digital networking throughout the home, the Digital Living Network Alliance has approved the HomePNA Alliance's home networking standard for incorporation in its Networked Device Interoperability Guidelines, the latter announced. The HomePNA 3.1 standard provides guaranteed quality-of-service (QoS), remote management and diagnostics, and delivers up to 320Mbps of bandwidth over both coax and phone wires in the home.
DLNA has certified "tens of thousands" of products and services spanning the consumer electronics, mobile, personal computer, software, service provider, automotive and semiconductor industries. The goal of the alliance is to build interoperability between a plethora of connected devices for the seamless distribution of digital content.
"There are a large number of products available to deliver and consume digital content throughout today's connected home. DLNA Certification gives service providers a valuable tool to simplify the deployment of services such as IPTV to consumers," said Michael Weissman, HomePNA president.
Digital networking of U.S. homes is gaining momentum as product and service providers throughout the value chain see it at the foundation of delivering new products and services to consumers. HomePNA is a key standard which is fueling this momentum. They claim four out of five of telcos in North America who deploy IPTV use the standard and more than 20 million HomePNA chipsets have been shipped worldwide to date.