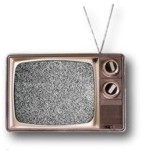 Will 2016 be the year we finally begin to see a serious uptake in adoption of TV white spaces broadband wireless technology? The answer is yes, according to Jim Carlson, CEO of Carlson Wireless, who told Telecompetitor this week that he expects to see big improvements in TV white spaces economics as the result of newly announced chip technology. Carlson Wireless developed the new chip technology and also offers completed TVWS equipment, including base stations and customer premises equipment (CPE).
"This year should be the year we see this break out in volume," said Jim Carlson.
TV white spaces broadband wireless equipment operates on an unlicensed basis in vacant TV broadcast spectrum. That spectrum is well suited to deployments in remote areas lacking equivalent-speed landline broadband.
To date TVWS technology has been reserved primarily for locations where line of sight communications would be difficult or impossible to achieve. The reason is that TVWS technology has been considerably more expensive than other broadband wireless options. An exec from broadband wireless service provider Rise Broadband told Telecompetitor recently that TVWS technology is so costly that Rise finds it more economical to simply extend traditional broadband wireless options close enough to the end user to support line of sight.
TV White Spaces Economics
All of that is about to change, according to Jim Carlson. TV white spaces economics, he said, are set for disruption.
Carlson Wireless calls its new chip technology Picasso Gen3, and as Carlson explained, it comprises the baseband to RF section of the radio.
"In our current products, it's 80% of the cost," Carlson said. PicassoGen3, he said, will be available for about one-tenth of the cost of the equivalent current-generation offering and will be considerably smaller than today's options. While the current version of the component board measures about seven inches by seven inches, the new board will be less than two by two.
Other components required for finished TVWS equipment are essentially the same as those used in WiFi. And because WiFi is sold in such high volumes, WiFi components tend to be very inexpensive.
The upshot is that Carlson Wireless expects to sell its next generation of CPE in the range of $100. That's about what wireless ISPs are accustomed to paying for broadband wireless options based on traditional microwave technology, Carlson said.
"We're trying to hit a price point where it's no more expensive to use white spaces than WiFi," Carlson said, noting that the CPE will deliver WiFi functionality within the home.
Carlson Wireless is planning on an official release of CPE and base stations using Picasso Gen3 in the fourth quarter of this year if, as expected, the company obtains FCC approval in a timely fashion. Some products will be available on a limited basis prior to fourth quarter, Jim Carlson said.
Some other broadband wireless equipment manufacturers also may opt to use Picasso Gen3 components in their products. Carlson said his company has been talking with some of these manufacturers and that they are "quite interested in doing something."