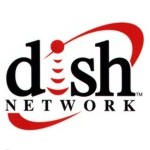 The FCC's rejection of Dish Network affiliate bidding credits in the AWS-3 spectrum auction could actually benefit Dish, notes Deutsche Bank Markets Research in a research note issued this week. The affiliates bid on the spectrum as small businesses, or designated entities – and as the Deutsche Bank researchers note, if that designation had held, the companies would have been prohibited from leasing spectrum to other parties.
The Dish Spectrum Leasing Option
Now that there will be a Dish spectrum leasing option for AWS-3 spectrum, as well as its other substantial spectrum holdings, the researchers think leasing could be an attractive option for potential wholesale customers as well as for Dish, provided that leases are perpetual. Such leases enable the lessee to have full control over network engineering, construction and management — stipulations that potential lessees are likely to require.
The researchers also argue that Dish's spectrum may be particularly appealing because it offers greater bandwidth downstream than upstream – a characteristic that will become increasingly valuable as mushrooming data usage makes overall network traffic increasingly asymmetric.
According to Deutsche Bank, Verizon could be the most likely lessee of Dish spectrum. The researchers note that of the four major nationwide wireless carriers, Verizon is the most in need of spectrum. Although Verizon has the most subscribers, its spectrum holdings are smaller than those of any of the other four companies, the researchers note.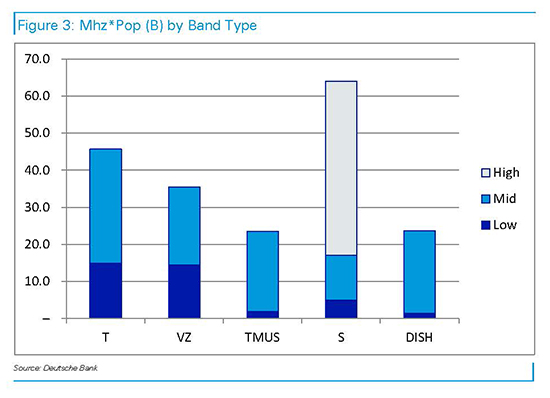 What About the DBS Business?
Spectrum holdings and possible Dish spectrum leasing options are only a part of its business, of course. The company's core business is in direct broadcast satellite – a market that faces tremendous challenges including competition from video offerings from cable and over-the-top providers.
Challenges such as those didn't stop AT&T from acquiring Dish rival DirecTV. The telco made the acquisition as a means of gaining better programming costs and potentially to eventually free up bandwidth on its broadband infrastructure by using DirecTV's satellite network to deliver cable-style programming.
But while one might think Dish's DBS business would appeal to Verizon for similar reasons, Verizon has said it is not interested in Dish DBS, although it has expressed interest in Dish's spectrum.
If Dish Network CEO Charlie Ergen were to insist on selling the entire company, rather than selling or leasing only its spectrum holdings, the Deutsche Bank researchers believe T-Mobile would be the most likely acquirer.
"A potential deal with T-Mobile USA is the one that we think could be executed without regulatory difficulty and also tax effectively," the researchers wrote.
Dish and T-Mobile reportedly were in talks about a potential deal several weeks ago, but talks appeared to fall apart. The Deutsche Bank researchers believe the problem was that the two companies could not agree on Dish's market value.