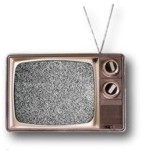 Some broadband wireless Internet service providers are gearing up to deploy point-to-multipoint service in TV white spaces spectrum, despite regulatory uncertainty about the long-term plan for the spectrum.
"The FCC declared it as unlicensed for the time being and equipment manufacturers should ship the first equipment around June 1," said Rick Harnish, executive director of the Wireless Internet Service Providers Association, in an interview.
The spectrum has strong appeal because devices operating in that band can provide service over substantial distances, even in wooded terrain, making them ideal for certain rural settings, explained Harnish. Current unlicensed spectrum alternatives either require line of sight or provide relatively little capacity. In comparison, the TV white spaces spectrum, when deployed in a point-to-multipoint configuration, can support throughput that is about 75% of Wi-Fi solutions over distances as great as 40 to 50 miles, Harnish said. That capability initially earned the technology the "super Wi-Fi" moniker, but the traditional Wi-Fi industry has challenged that term.
The idea of using vacant television broadcast spectrum for broadband wireless became practical when software developers devised dynamic database technology that could keep track of where vacant spectrum was available. The FCC approved the spectrum for unlicensed use when managed by the database technology almost two years ago, and at least one point-to-point implementation already has occurred. But point-to-multipoint TV white spaces solutions expected on the market soon have the greatest potential for supporting broadband connectivity in rural areas.
Harnish estimated that there are between 2500 and 3000 wireless ISPs nationwide, each serving as few as 20 customers to as many as 150,000, with a concentration in rural America. About 700 of those companies are WISPA members.
Initially TV white spaces equipment will be more costly than some other broadband wireless solutions, Harnish said. But the hope is that costs will decrease over time.
How long TV white spaces equipment will be practical remains to be seen, however. Congress voted earlier this year to approve plans for TV broadcasters to voluntary relinquish spectrum and share in the proceeds of an auction that would re-license the spectrum to wireless network operators.
Harnish noted, however, that such a process will take years to accomplish. In the meantime, WISPs are lobbying policymakers asking them to ensure that some of the spectrum is auctioned in small geographic blocks, potentially enabling small WISPs to successfully bid for spectrum they may already be using on an unlicensed basis by the time the auction occurs. In addition WISPA would like to see at least some of the spectrum left for unlicensed use.
WISPs typically are not eligible telecommunications carriers, although some do offer voice as well as data service, Harnish said. As a result, he said, most WISPs do not collect any money from the Universal Service program. Accordingly another key WISP policy goal is to be exempted from contributions to the Universal Service fund as the FCC makes its plans to expand the contribution base for the fund.