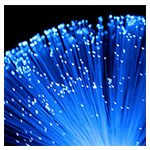 A $130 billion to $150 billion fiber infrastructure investment is required in the U.S. to unleash innovation, close the digital divide, and fully prepare the country for 5G, according to a report from management consulting firm Deloitte. The report says the investment is needed over the next five to seven years to enable 'deep fiber,' or fiber infrastructure closer to the end user.
Much of the premise behind the report focuses on 5G, which requires a dense fiber network for backhaul and fronthaul. But it also stresses the discrepancy between rural and urban broadband options. Deloitte is calling on regulators and the broadband carrier community to address this issue, or risk losing leadership for the global digital economy opportunity.
"Network infrastructure is among the key factors in a nation's economic growth potential and status as an innovator, and ultimately in propelling our economy's gross domestic product and job growth," said Craig Wigginton, vice chairman and telecommunications sector leader, Deloitte & Touche LLP in a press release announcing the report. "We see a 5G ready U.S. infrastructure as critical to enabling a range of other adjacent industries to compete globally and safeguard our digital economy."
The report says the U.S. currently lacks the fiber infrastructure necessary to take advantage of 5G. Many tier one carriers, including Verizon, have expressed their plans to ramp up fiber investments. Deloitte seems to suggest it's not enough.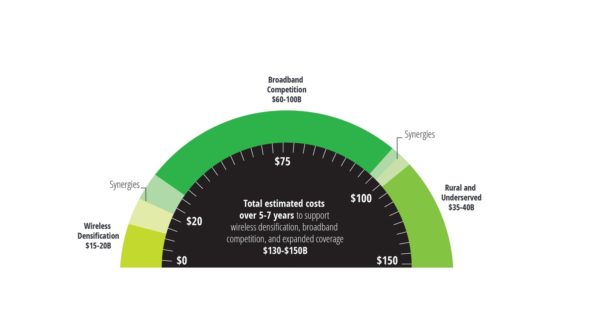 Expanding Broadband Access
The report notes that FTTP reaches less than one-third of U.S. homes, with only 39% of U.S. consumers having access to more than one provider who offers a 25 Mbps speed tier or higher. The situation is worse in rural communities, where 10 million rural homes do not have broadband of at least 25 Mbps. The FCC definition for broadband includes a minimum speed of 25 Mbps. Well sort of. It depends on where you live and whether your carrier receives Connect America Fund (CAF) support.
"It is essential that fiber gets deployed closer to the customer to enable next generation wireless and to ensure affordable high speed connectivity across urban, suburban and rural geographies," said Dan Littmann, principal, Deloitte Consulting LLP in the press release.
The report calls for $35B to $40B for rural fiber infrastructure and $60B to $100B for what Deloitte calls 'broadband competition.' I assume broadband competition means enabling multiple broadband providers who offer speeds of 25 Mbps or more.
Shared Responsibilities
The report authors have a range of suggestions for both regulators and service providers to address these issues, some of which could prove controversial. For example, on the carrier side, Deloitte suggests carriers consider "shared infrastructure" models, a play on open access perhaps. IoT presents integration and security opportunities, that Deloitte says carriers need to get better at exploiting. They also suggest, carriers partner with OTT players, inviting them to fund and own fiber networks. I wonder how that will go over?
For regulators, Deloitte offers these suggestions, which on the surface are pretty light on the details:
Eliminating regulatory barriers that prevent carriers from operating a single IP network, impede deployment of additional fiber assets, or restrict the types of services that may be offered.
Avoiding regulation that limits carrier innovation in creating new monetization mechanisms.
Reforming the Universal Services Administrative Company internal operations to meet broader goals of expanding fiber infrastructure and addressing rural internet access to close the digital divide.
Image courtesy of flickr user Matthew Wilson.