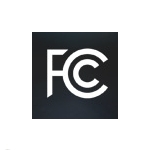 An FCC workshop yesterday about transitioning the PSTN to new technologies helped frame the issues involved but ultimately raised more questions than it answered. Perhaps that's not surprising considering the complexity of the issue.
The potential phase-out of the PSTN has been top of mind within the telecom industry, given the ongoing transition to IP based networks. AT&T has gone as far to say it would like to be relieved of the requirement to provide traditional POTS service throughout its local service territory. And the FCC's recent decision to transition today's voice-focused Universal Service program to focus instead on broadband has given the issue even more prominence.
A few data points from the workshop offer a flavor of some of the issues involved:
According to Bill Belt of the Consumer Electronics Association, about 10% of U.S. households had fax machines designed to work with traditional POTS phone service as of 2010, while 75% of homes had POTS phones and 74% had telephone answering machines. Belt hastened to add, though, that some of these devices might be able to work with an all-IP network by using adapters.
About 20-22 million U.S. homes have monitored security systems, including 12-15 million systems that are connecting to the monitoring station via the POTS network, said Richard Hinkson of Honeywell Security. In some cases those systems would have to be completely replaced in order to use an alternative form of communications such as IP or cellular. Hinkson noted that there are even some security systems still in use that require pulse dialing.
Hinkson also noted that unlike the traditional PSTN, which continues to function for 24 hours or more in the event of a power outage, VOIP networks rely on as many as four separate power sources—located at the customer premises and in different parts of the service provider network—and some of these sources can provide only four hours of backup time.
But although dealing with problems such as these will be challenging, none of the two dozen or so stakeholders participating in the workshop argued against the move away from the traditional PSTN. Telecompetitor readers undoubtedly are familiar with many of the potential benefits, such as lower cost as well as greater functionality for services such as 911 or for first responders—and several excellent examples of these benefits came to light during the workshop. For example:
The state of Vermont has implemented an IP-based 911 system statewide. As a result, 911 service stayed up throughout the state during a recent emergency. Even if one or more public safety answering points went down, the use of IP communications enabled other PSAPs to back them up.
Stagg Newman of Pisgah Comm Consulting envisions a day when ambulances will be equipped with a picocell and directional antenna for "a couple of thousand dollars," enabling the vehicles to obtain cellular data network connectivity, even in many rural areas.
The satellite that ViaSat/ Wild Blue plans to turn up within the next month or so also can provide connectivity for antenna-equipped ambulances, commented Wild Blue executive Erwin C. Husdon. Such connections can "easily" support service at speeds of 10-20 Mbps, Hudson said.
As with workshops the FCC has held previously to explore rural call completion problems and Universal Service reform, today's workshop brought together a wide range of stakeholders. But unfortunately participants were not particularly forthcoming about potential solutions to the problems entailed by a PSTN phase-out.
FCC organizers and others came up with several important questions that received little or nothing in the way of constructive answers, including:
Should a sunset date for the PSTN be established and if so, when should it be?
Are there certain elements inherent in today's PSTN—such as 24-hour battery backup–that might not need to be a requirement of the replacement infrastructure?
Should carrier-of-last-resort requirements be maintained and if so, how should they be structured?
Perhaps a second FCC workshop about transitioning the PSTN, scheduled for December 14 and targeted to focus on "economic, technological, and policy issues" will hold more answers.