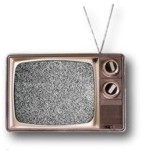 When the FCC last year got the ball rolling on a voluntary incentive auction of television broadcast spectrum, comments made by various commissioners suggested that one of the most difficult issues to resolve would be how much spectrum to make available for unlicensed use. And that is indeed proving to be a contentious issue.
It's a complicated enough topic to start with. But what makes it more complicated is when someone tells only part of the story.
I believe that's what happened this week in a post on the GigaOm website that aims to drum up support for the idea of licensing all or virtually all the  spectrum that becomes available through the incentive auction process. (As we've previously reported, broadcasters have the option of relinquishing some or all of their spectrum holdings in exchange for sharing in auction proceeds.)
Where I have a problem with the GigaOm post is with the author's attack on an unlicensed technology designed for use in TV broadcast spectrum that some people call "Super Wi-Fi."
Technology options
The GigaOm contributor is wireless engineer Peter Rysavy and as he notes, "Super Wi-Fi" is not a new term and it hasn't been accepted by the Wi-Fi Alliance.
Rysavy references a couple of different IEEE standards for wireless communications in TV broadcast spectrum. This includes the 802.11af standard still under development and the 802.22 standard, which has already been finalized.
As we've previously reported, the people on the 802.22 committee don't call the technology "super Wi-Fi." But that is the standard that the author seems to be referencing when he says he doesn't see anything "super" about it.
The 802.22 standard, known officially as WRAN or "Wi-Far," supports data throughput in the range of 22 Mbps; hence it seems to be the standard that the author is talking about when he disparages the peak speeds of 29 Mbps that the not-so-super technology can support. What the author doesn't say is that 802.22 is designed to leverage the excellent propagation characteristics of TV broadcast bands and what it excels at is providing excellent range – as much as 100 kilometers.
The author expresses concern that it's not clear whether the 802.22 or 802.11af standard will prevail, adding that "dueling standards generally serve to confuse and delay markets."
But I got a different take on this yesterday when I spoke with two people who are heavily involved in wireless communications in TV broadcast bands. Both people said the 802.11af and 802.22 standards have different goals and different use cases.
One of these people was Apurva Mody, chairman of the 802.22 working group. The other was Jim Carlson, CEO of Carlson Wireless, which builds a pre-standard version of equipment modeled around the 802.22 standard.
Equipment modeled on the 802.22 standard has already been deployed by wireless Internet service providers (WISPs) in a fixed configuration in rural areas where some TV bands are not in use by broadcasters. The WISPs see it as an excellent way of bringing broadband to areas that cannot get broadband today other than via satellite or, in some cases, low-speed DSL.
The 802.11af standard, my sources said, is intended to be more like the nomadic shorter-range Wi-Fi to which many of us are accustomed — only it will work in the TV broadcast band. That means it should be better than traditional Wi-Fi technology at penetrating walls.
In his post, Rysavy also argues that claims about the superiority of Super Wi-Fi are "based on an assumption that as-yet-unidentified service providers will deploy networks to operate on this white space spectrum all over the country and offer wireless broadband service."
But that doesn't match what I've heard from Mody, Carlson and others, who say 802.22-type products are designed for use in rural, not metro areas.
How much spectrum should be unlicensed?
The GigaOm post expresses concern that the government is considering making as much as 30 GHz of spectrum relinquished by broadcasters for unlicensed use. That's the equivalent of about five broadcast channels and, depending how much spectrum broadcasters relinquish, that could represent a substantial portion of total bandwidth freed up.
But what isn't clear from the post is that this is only one of multiple options the FCC is considering. Initially, the FCC suggested making two 6 MHz guard bands in the new TV broadcast bands available for unlicensed use. More recently, the commission suggested that "remainder spectrum" resulting from the uneven division of 6 MHz-wide television channels into 5 MHz licensed blocks also might be available for unlicensed use. In addition, the commission has floated the idea of allowing Channel 37 to be shared with government users on an unlicensed basis.
There is another piece of information missing from the GigaOm post, too – and that is you don't need 30 MHz to gain some significant benefits from 802.22. If you assume 802.22 is only going to be used in rural areas, some people say there will always be spectrum available because TV channel bands that are in use in metro areas often aren't in use in rural areas – although some stakeholders might welcome some additional unlicensed spectrum anyway.
Rysavy argues that licensing vacated TV broadcast spectrum to LTE operators would be the most efficient way to use the spectrum. Those in favor of ample unlicensed spectrum – including companies like Microsoft – argue that unlicensed spectrum creates opportunities for the development of new technologies that can contribute significantly to the U.S. economy.
Both sides have some good arguments and Telecompetitor will continue to cover the arguments on both sides as allocation issues are resolved.
It's important to recognize, though, that there are lots of things you can do with unlicensed or vacant spectrum and not all of them require a lot of spectrum. I would hate to see a promising technology for rural broadband get a bad reputation on the basis of incomplete information.