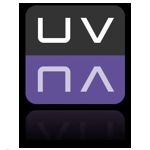 The Digital Entertainment Content Ecosystem (DECE) is now open for business, offering licenses to content providers, retailers, streaming service providers, app/device makers and download infrastructure/service providers to participate in UltraViolet, a cloud-based digital video platform designed to provide consumers with access to standardized digital video that can be accessed and played across all types and brands of digital media devices. Think of it as On-Demand Everywhere
A collaboration among more than 70 companies spanning the digital media value chain, "this ecosystem will combine the benefits of cloud access with the power of an open, industry standard — empowering consumers to use multiple content sources and device brands interchangeably, at home and on-the-go," according to the press release.
Licensees will be able to take advantage of technical specs, market content services and products with the UltraViolet name and logo, and make use of a centralized digital rights locker system for consumers' management of UltraViolet proofs- of-purchase.
Operating "as a shared cloud resource for all licensees," DECE has published technical specs defining how the various system participants' roles work together. This includes a universal Common File Format for downloads that enables consumers to copy playable files directly among multiple brands of registered apps and devices. Common File Format titles intended for download will be encoded and encrypted just once by the content providers but will play across multiple platforms, according to DECE. In other words, consumers can buy a digital asset once, a movie for example, and have access to that movie across multiple devices.
"Consumers are looking for a better value proposition to own and collect digital movies and TV shows — a proposition that provides downloads, streaming and physical copy viewing options which are accessible on multiple platforms," said Mark Teitell, UltraViolet's general manager. "The initiation of UltraViolet's business-to-business (B2B) licensing program represents another key step in the development and roll-out of this new ecosystem designed to respond to this consumer demand."