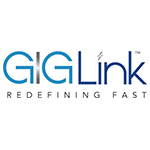 Dalton Utilities/OptiLink, a municipal utility company serving northwest Georgia, yesterday announced the launch of GigLink, a gigabit internet service. The Dalton Utilities gigabit service is priced at $79.95 per month.
Two months ago, the company launched VidLink, a streaming entertainment platform that enables new features like streaming and multi-device access.
Dalton Utilities, in operation as a public utility since 1889, provides potable water, electrical, natural gas, and wastewater treatment services. The company branched into telecommunications with broadband services to large industrial/commercial customers in 1999. With the 2003 launch of OptiLink brand services, the company now provides broadband, cable TV, telephone, and internet services to area residents and businesses. Dalton Utilities serves 50,000 customers and employs over 300 area residents.
"Dalton Utilities is dedicated to offering residents the advantages of such advanced technology," said Tom Bundros, CEO of Dalton Utilities, in a prepared statement. "With the debut of GIGLink, we are delivering some of the fastest internet speeds in the world to our residents. A Gig is exponentially faster than traditional offerings. With all that data, a million bits per second."
Hank Blackwood, chief technical services officer for OptiLink added: "We have offered Gigabit service to our large business customers since 2014. We have upgraded our network to enable a Gigabit to our entire community because we recognize that high-speed connectivity is an essential service inside the home. We also realize that Gigabit internet is an economic development tool that drives businesses to relocate to places where they can get the bandwidth they need."