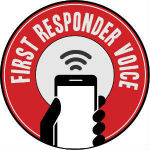 The Communications Workers of America is spreading the word about FirstNet. The union is launching FirstResponderVoice.org to promote the nationwide mobile broadband first responder network that AT&T is building in collaboration with the federal government.
The CWA FirstNet website offers industry news; a monthly newsletter and events alerts; a directory of selected FirstNet subscribers nationwide; a downloadable toolkit, including step-by-step FirstNet subscription instructions and webinars and online trainings related to FirstNet.
"FirstResponderVoice.org will help me educate and advocate for my volunteer fire department's communications needs," Vinny Galvin, a 25-year volunteer firefighter in Dutchess County, New York and member of CWA Local 1101, said in a press release. "It's a fantastic resource that's going to have a huge impact on making sure that firefighters like me across the country have access to this life-saving system."
"Our members who are professional and volunteer first responders are enthusiastic about FirstNet. They know better than anyone how absolutely vital it is to have a clearinghouse for stakeholders so that they can be informed, empowered, and agile advocates for their communities," said Bianca Garcia, the CWA FirstNet Program Coordinator.
FirstNet is growing more active. Some recent activity includes:
The CWA counts 700K workers in the telecom, IT, media, and airline industries, among others, in their union. Support of FirstNet comes from the AT&T union workforce that is helping build the nationwide public safety network. AT&T has about 40K workers who are members of the CWA, according to the union.