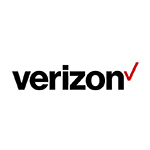 Verizon TechSure is a new personal technology helpdesk that the carrier announced today. The service provides different levels of tech support in the face of the exploding home IoT segment, where customers are connecting a multitude of devices in the home.
"Laptops, tablets, TVs, thermostats, security cameras, doorbells, light bulbs – these days, almost everything in the modern home is connected to the Internet," Verizon notes in a press release about Verizon TechSure. "With that in mind, Verizon has launched TechSure to give Fios and High Speed Internet customers both the digital and physical protection they need for their increasingly digital lives."
There are three levels of service for Verizon TechSure, starting at $10 per month, and rising to $30 per month. Verizon describes the levels in this way:
TechSure – $10 a month –24/7 phone support for virtually all of the devices connected to your network – This includes software installation, device setup support, and troubleshooting help to ensure customers get the most out of their connected devices.
TechSure Plus – $15 a month – Includes the TechSure services described above plus identity theft protection, virus protection, and parental controls from some of the most trusted names in the business, LifeLock and McAfee – what customers need to help safeguard their digital lives.
TechSure Premium – $30 a month – Includes everything in TechSure Plus as well as protection for many of the connected devices in a customer's home (excludes mobile phones, which can be covered under Total Mobile Protection). If a TV, tablet, smart thermostat, or any other eligible gadget breaks down, we'll repair or replace it. Premium also includes LastPass Families, which digitally and safely stores all of a customer's passwords for any of their online accounts from credit cards to entertainment, medical and more.
The service appears to be restricted to Verizon FiOS and high speed internet customers only. Verizon has a few partners for delivering TechSure services, including Asurion, McAfee, LifeLock, and LogMeIn. TechSure does not provide in-home support, although a Tech on Demand service (provided by a third party) can be purchased for additional fees.
Verizon TechSure joins a growing number of tech support services offered by carriers and other third-party vendors who aim to capitalize on end customers' growing dependency on the digital lifestyle.
For service providers, the strategy also helps monetize their customer support infrastructure, which is often tasked with helping customers figure out in-home connectivity and device issues anyway. A recent survey by CSG International found strong interest in device installation support, with communications service providers seen as a desirable source.