Dish said today that it has launched its 5G wireless service, dubbed Project Genesis, in more than 120 markets. The markets are primarily in Tier 2 cities such as Tuscaloosa, AL; Midland, MI; Boise, ID and three Springfields — Massachusetts, Illinois and Missouri.
Last month, the company did its initial 5G launch in a single market- Las Vegas. According to the company, the service now covers 20% of the U.S. population.
Las Vegas launched with a Motorola Edge+ smartphone, but customers in the new markets have a choice of either a Samsung Galaxy S22 smartphone or NetGear 5G hotspot. The Motorola Edge+ smartphone will be available in the newer markets "in the coming months," Dish said in a press release.
Dish 5G Markets
Those entering a valid address in one of the new markets will learn that smartphone service with data, talk and text will cost $30 a month, while hotspot data-only service will cost $20 a month. The 128 GB Samsung Galaxy S22 costs $399.99 and the NetGear Nighthawk M6 Pro hotspot sells for $349.99.
The Samsung Galaxy S22 runs on either the Dish 5G network or the company's "partner network." Although not noted in the release, that partner network is AT&T's.
The press release does specify that the Dish Network in the 120 markets uses the company's AWS-4, lower 700 MHz E block and AWS H block spectrum.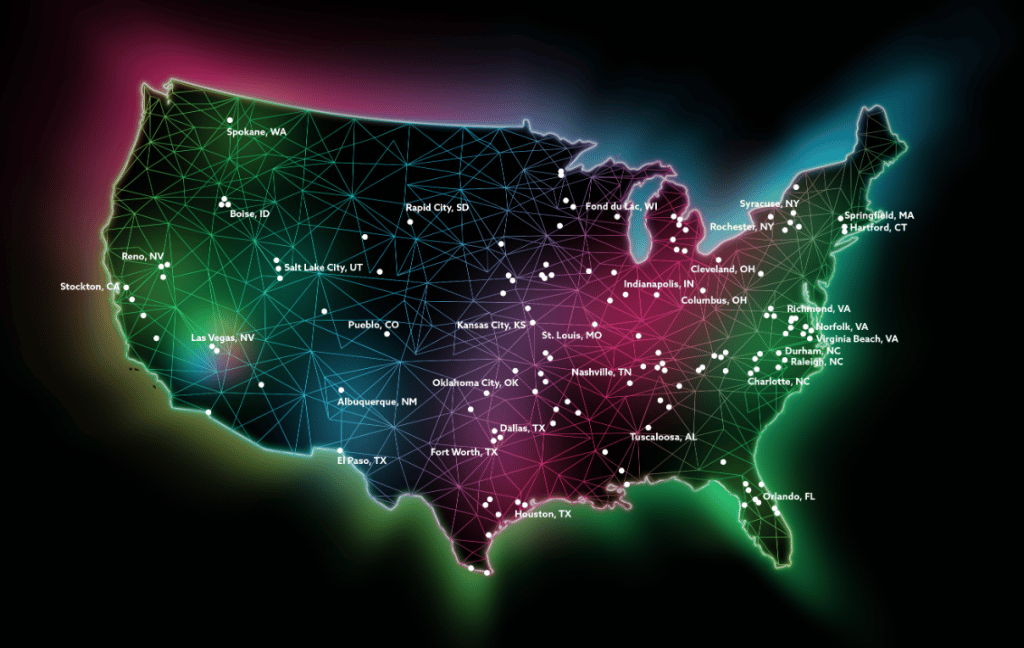 Dish also touts its cloud-native 5G Open RAN network and notes that the new markets will gain voice-over new radio (VoNR) functionality as that functionality is optimized. The company already offers VoNR in Las Vegas, and the company claims to be the first in the U.S. to do so.
A full list of the 120 new Dish 5G markets can be found at this link.