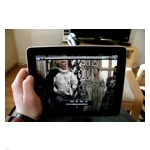 Consumers are just as interested in purchasing digital content from Pay TV providers as they are from Over-The-Top (OTT) content providers, challenging "the prevalent notion" that OTT content providers are preferred over broadcast Pay-TV operators when consumers purchase digital movies and TV series episodes, according to market research from CSG Systems International.
Surveying 1,200 U.S. consumers ages 18-65, CSG found that 71% of consumers are willing to buy content from an OTT provider, while 70% are willing to buy from their Pay TV provider, according to CSG's "U.S. Pay TV and Digital Content" report.
Other report findings:
Nearly 71% of respondents want digital content charges on their Pay TV providers' monthly bill. In the competition for market share, this gives Pay TV providers a significant opportunity to give consumers an easy, convenient way of paying for digital content through their existing billing relationship with the consumer, according to CSG.
The use of multiple devices to purchase and watch content is the new norm. While the majority of video content is still purchased in the household rather than over smart phones, consumers cite a growing number of devices in the home: 79% of consumers use their personal computer to order digital content, while 39% use tablets and 36% use Internet-connected televisions. Smart phones ranked lowest of all devices although ownership is highest. The ability of any provider to support seamless multi-screen content purchases and delivery is a must-do to attract the digital content consumer, CSG says.
"With so much publicity around the evolution of digital content, it's easy to assume that Over-the-Top newcomers are winning the battle to attract consumers and revenues from Pay TV providers, but that is not necessarily true," Kent Steffen, president of Content Direct at CSG International, was quoted in a press release.
"Consumers are less focused on the type of provider and are making decisions based on the experience of the digital content purchase around factors such as cost, quality and ease of use."
Five key factors guide consumers' decision making when it comes to purchasing digital content, according to CSG:
Priority on Price – More than 35% of all consumers indicated that price of content is the single largest influencer on the decision to purchase content. Price sensitivity grows as the age of the consumer decreases. For example, more than 40% of 18-24 year olds cited price as the single largest influence on their likelihood to make a content purchase.
An Easy Experience – Ease of Use ranked as the second most influential factor, with more than 20% choosing this factor as most important. This becomes a more weighted factor for consumers 45 and older, with 48% ranking ease of use across purchase and consumption of content including search, find, purchase and play with high importance.
Quality Across Devices – Viewing quality is important, particularly to those consumers who spend the most on content and use it across more devices. 20% of consumers age 25-34 ranked viewing quality as an influence on their buying decision.
Multi-Screen Access – The ability to access content on multiple devices is also critical, particularly among younger consumers age 25-34 who are the most likely age group to own multiple devices. Interestingly, while 64% of respondents own a smart phone, more than 41.5% said they would not purchase digital content from their mobile provider.
Age Matters – The type of content provider has the least influence on buying behavior, with nearly 1/3 of all respondents citing the type of provider as least important. With less than 20% of consumers under 35 citing Pay TV providers as digital content leaders, there is an opportunity for Pay TV providers to focus on the individual's interest, usage and preferences across devices to increase the weight of the provider type in content buying decisions in the younger demographic.
"We believe these findings point to an opportunity for the Pay TV provider to personalize the content buying and delivery experience, reaching each member of a household with content offers that appeal to their preferences," Steffen added.
"Gone are the days of thinking of consumers through the single lens of the primary account holder – the content revolution demands considering the preferences of all individuals and their devices within a household to ultimately create a more loyal and satisfied customer."
Image courtesy of flickr user bendodson.