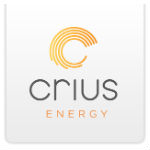 Three tier 2 telcos – Cincinnati Bell, FairPoint Communications and Frontier Communications – have found a way to monetize some of their not-so-tangible assets. Through a deal with Crius Energy, they gain a cut of the money that end users pay for electricity. But they don't have to be involved in energy production or even in billing. Instead they essentially act as a marketing arm for Crius Energy, a company formed late last year through the merger of Regional Energy Holdings and Public Power LLC.
In an interview, Crius Senior Vice President of Marketing and Brand Strategy Cami Boehme declined to reveal the financial details of its agreements with the telcos, instead noting simply that it has "marketing agreements" with its telco partners.
"Each of the brands associated with one of our telco partners leverages the long-standing brand equity and customer relationships of our partners through a brand name customers know they can trust," said Boehme .  She noted that the telcos use their existing marketing channels, including their inbound call centers, direct mail, email campaigns, local engagement, and their Internet presence.
A three-legged stool
As Boehme explained, the telcos are essentially one of three parties – including Crius and a traditional local electricity supplier — that will be involved in serving end users.
As power has been deregulated in recent years, the industry has separated power supply and delivery, Boehme explained.
"Supply is also called 'generation,'" Boehme said, noting that Crius will be acting as the supplier in its deals with the telcos.
"Delivery includes transmission from the place where [energy] is generated to the home or business, maintenance of power lines, reading meters" and other tasks, explained Boehme. Delivery for customers of all of Crius's brands is handled by the local power company, which also may be responsible for billing, she said.
In some areas Crius may compete with the telcos under other brand names, including Viridian, but Boehme noted that the telco's offering may differ from what is sold under the Viridian name. She noted, for example, that the offering that will be sold through Frontier, announced in late December, would be "100% green" energy and would include 5% cash back.
"What's so powerful about [our deal] with Frontier is that it's the only way to get this product mix," said Boehme.
Crius will offer services to Frontier customers in New York, Ohio and Indiana through a wholly owned subsidiary called FTR Energy Services. According to a Frontier press release, the offering will be made available to end users who are not Frontier customers, as well as to current Frontier customers.
The press release also notes that customers in Indiana will receive "clean-burning natural gas." In New York and Ohio, the 100% green claim is based on domestic production of wind energy, Boehme said.
The 5% cash back will come in the form of Visa gift cards provided to customers every six months, she said.
The Frontier offering will give customers the choice of a fixed rate or variable rate energy plan. Boehme said the variable rate service will vary based on market conditions.
Currently the Crius offerings do not include demand response, which would enable a customer's electricity to be automatically adjusted during higher-cost peak usage times.  But Boehme said that's something Crius is looking into.
Asked whether telco partners might play a role in providing two-way communications with customers to support demand response and other smart grid capabilities, Boehme said Crius is open to looking at that possibility along with other options.