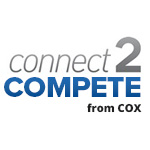 As the COVID-19 pandemic continues, Cox made several changes to Connect2Compete, the company's program that supports financially-challenged subscribers. Changes include a suspension of late fees, extended payment relief and other measures.
After an interlude during summer vacation, school systems and the telecommunications sector that serve them are grappling with the reality that the COVID-19 pandemic is showing no signs of abating. Many school systems will at least start the year using remote learning. Students with limited or no access to broadband, therefore, are vulnerable. Cox joined Verizon this week in announcing plans to support this population.
Cox outlined steps that will be in effect through June 30, 2021. The company will:
Actively promote Cox's low-cost Connect2Compete program to drive awareness and adoption among eligible customers, including toolkits for schools to help families connect.
Continue no requirement of deposits or application fees and proactively waive late fees for eligible Connect2Compete customers.
Extend low-cost Connect2Compete plans to eligible customers.
Offer consistent and transparent pricing to eligible customers.
Provide flexible payment arrangements for eligible customers with an inability to pay due to pandemic hardships.
Partner with cities, school districts and community-based organizations to connect low-income students to the Internet.
Provide a fast-track qualification process for plan enrollment and service activation with schools.
Promote partnerships with hardware providers who offer a low-cost device along with a connectivity plan for eligible customers.
Offer creative, interim solutions to provide connectivity before residential activation is possible, including immediate access to 3M+ Cox Hotspots nationwide.
"During this time of distance learning, our focus remains on connecting low-income families with a K-12 student at home to the internet and keeping them connected during this unprecedented time,"  Cox Communications Present and Chief Executive Officer Pat Esser said in a press release. "We continue to look at ways to support kids that need the tools to succeed and know it starts with an internet connection, device and digital resources. "
Verizon said that it is partnering with the Texas Education Agency (TEA) and the state's Operation Connectivity to make unlimited LTE access, mobile device management and security available to 18.9 million K-12 students in Texas and 15 surrounding states.