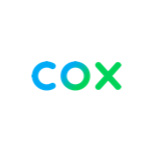 Cox Communications today launched Cox One Call a Day in multiple markets. The program is designed to provide calls to seniors, many of whom have been impacted hard by the social distancing guidelines that are a result of attempts to reduce the spread of COVID-19.
As a result, seniors, particularly those in nursing homes, have been unable to see grandchildren, children and other family.
Through the Cox One Call a Day initiative, staffed by Cox volunteers, isolated seniors around the country have received surprise calls offering support, encouragement, and much-needed human connection.
The calls cover a wide variety of topics, from conversations, range from what's for dinner and current events of the day to bragging on grandchildren, parenting advice and trips down memory lane.
The program is an outgrowth of the Cox One Call a Day program in California, matching employee volunteers with aging adults affiliated with local veterans' groups and senior facilities. Now the program has more than 50 active volunteers matched with participating seniors from New York City, Washington DC, Ohio, Louisiana, South Dakota, Colorado, Arizona and California. The One Call a Day volunteer program is scheduled to expand immediately into new Cox markets including Rhode Island, Virginia, and Florida.
[embedyt] https://www.youtube.com/watch?v=EpMQSNzLDSI[/embedyt]
"Many studies pointed to a loneliness epidemic even before COVID-19, with illness, mobility, and the complexity of technology making this more acute for seniors," said Gaston Vaneri, senior vice president of brand strategy for Cox, in a prepared statement.  "Now, being classified as an at-risk group and being isolated from loved ones, the problem is exacerbated."
"I may get more out of it than Joe, my match," said Eric Wall, a recruiter for Cox Enterprises. "He has so much life experience and offers great perspective on what's going on in today's world. Having served in the Navy, I have a strong bond with Joe, who served in the National Guard. I am willing to do anything I can do to encourage him and make him laugh through this crazy time."
Cox earlier launched a program designed to help people with their servicing needs while minimizing contact, as reported by Telecompetitor.