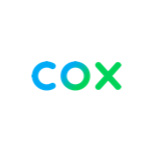 Cox gigabit is now available to about 90% of the company's customers, the company said today. Gigabit speeds are becoming the de facto marketing standard for cable and fiber providers as customers the broadband speed race continues unabated.
In October, we reported Comcast said it had expanded its Gigabit internet service reach to nearly 58 million homes and businesses, which the company says makes it the largest U.S. gigabit service provider. Comcast gigabit service is enabled primarily through DOCSIS 3.1 technology, although the cable conglomerate does have some limited FTTP deployments as well.
Cox Gigabit
Cox has committed to offering gigabit speeds to all customers, along with an array of speed and pricing options to all homes and businesses, not just chosen neighborhoods, the company said. Cox continues to offer a variety of Internet packages to meet individual customer needs, and expects to be able to offer its Gigblast service to 99% of customer homes by the end of 2020.
"As households continue to add more gadgets to the home network, the quality of the user-experience can vary significantly based on quality of the home WiFi network," said Kevin Hart, executive vice president, chief product and technology officer at Cox, in a prepared statement.  "Robust gig speeds paired with our Panoramic WiFi gateway will ensure everyone in your household gets the experience they expect from all their personal technology."
Comcast also has been increasing broadband speeds. That company said that it had doubled its broadband capacity every 18-24 months, while increasing speeds 17 times in 17 years. Today, 75% of Xfinity Internet customers choose plans with speeds of 100 Mbps or more, double the speed those customers took just three years ago, according to Comcast.