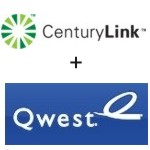 The list of entities that have agreed to support the proposed merger between CenturyLink and Qwest Communications is beginning to look like the list of sponsors for a popular sporting event or conference.
Cox Communications, which previously expressed concerns about some aspects of the merger, today became the latest organization to support the merger. In a press release, CenturyLink and Qwest said they have reached an agreement on wholesale conditions with Cox that addresses the cable company's concerns.
"We are pleased that Cox will not oppose our merger and finds that it is in the public interest," said Bill Cheek, president of CenturyLink wholesale operations, in the announcement. "Cox is a significant interconnecting network customer of Qwest, and we look forward to continuing an effective working relationship after the transaction is completed."
Cox is the latest of several wholesale customers with whom the merging carriers have reached agreements designed to reverse opposition to the merger. Integra Telecom and several other competitive local exchange carriers also are in that category.
The merger, which is scheduled to close in early 2011, also has been approved by more than half of the 21 states that are required to approve it, CenturyLink and Qwest said. Other entities that have endorsed or cleared the merger include shareholders, the Communications Workers of America, the International Brotherhood of Electrical Workers, the Department of Justice and the Federal Trade Commission.
Few details have been revealed about the concessions the merger partners are making in order to obtain the support of various interest groups–except in Colorado, where the PUC gained an agreement from the partners to invest a minimum of $70 million in broadband infrastructure in the state over five years.