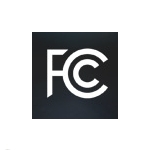 An appeals court Friday ruled that the FCC could re-purpose funds returned by competitive carriers to the voice-focused Universal Service program, using the funds instead to support the new broadband-focused Connect America Fund. The court upheld a previous FCC decision that had been challenged by the Rural Cellular Association and the Universal Service for America Coalition.
Wireless carriers are the major recipients of USF funding through the competitive eligible telecommunications carrier (CETC) program, which has come under attack because it allows wireless carriers to collect Universal Service funds at virtually the same rate as landline carriers, even though wireless carrier costs typically are lower. The FCC previously capped funding for the CETC program, and as the Universal Service program transitions to focus on broadband, the CETC program will be eliminated. Instead of riding on landline carriers' coattails, wireless carriers will have their own mobility fund to help cover the costs of bringing 3G or 4G service to areas that do not have those services today.
The reason some CETC funding was returned to the FCC is that doing so was a condition of government approval of certain wireless carrier transactions – such as the Verizon/ Alltel merger and a Sprint/Clearwire transaction. The amount of money in question is likely in the range of $500 million. And although that's only a portion of recent annual CETC funding, it's actually less than the $300 million that the FCC has allocated on a one-time basis for the Connect America Fund's mobility program.
The RCA and the Universal Service for America Coalition had argued that the returned funding should stay in today's voice-focused program. The challengers argued that the FCC was acting too soon in shifting the funds to the broadband program. The RCA even went so far as to argue that the FCC had created a "non-congressionally authorized slush fund for future potential broadband support."
According to Courthouse News Service, the appeals court's ruling in favor of the FCC focused heavily on certain present tense and past tense wording in telecommunications legislation. The Courthouse News Service report quotes the judge who handed down last week's decision: "The adjectival phrases – 'services that are supported' and 'established by the commission' – are temporally ambiguous, such that the agency's reading them to encompass both the present and future is reasonable."
FCC Chairman Julius Genachowski took the time to issue a statement on the decision, hailing it as an "important victory" for Universal Service reforms. "Funding previously relinquished by some carriers has been used as a fiscally responsible down payment on those reforms," said Genachowski.
RCA President and CEO Steven K. Berry also issued a statement, noting that the RCA was "disappointed by the outcome" but "pleased that the court gave careful consideration to RCA's arguments and upheld the FCC's actions based only on the substantial deference that courts accord administrative agencies."