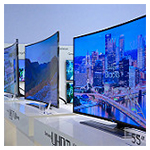 Network operators are looking seriously at using fixed 5G wireless technology to support pay-TV offerings, according to Strategy Analytics. 5G TV could be an "anchor use case" for deploying fixed 5G, argues Sue Rudd, Strategy Analytics director of service provider analytics, in a new report. Telecompetitor spoke with Rudd this week to get additional details.
Delivering pay-TV over fixed 5G would be "very much in line with carriers' rural broadband plans," said Rudd. Carriers are accustomed to delivering multi-play services including broadband and video in order to maximize revenues generated from network investment – and being able to deliver pay-TV as well as broadband over a 5G fixed wireless link could help carriers such as AT&T and Verizon build a business case for deploying 5G in a fixed configuration in areas where the carrier cannot justify an investment in fiber-to-the-premises (FTTP).
Rudd noted that British Telecom is looking at 5G fixed wireless as a means of meeting broadband deployment goals and that 5G TV may be part of those plans. She also noted that Verizon CEO Lowell McAdam has talked about using fixed 5G to deliver "services similar to FiOS," hinting that 5G TV also is part of that carriers' plans.
"Everyone is looking for a business case for 5G," commented Rudd. "It's not the Internet of Things and it's not connected cars."
5G TV Technology
5G fixed wireless is expected to provide high data rates over relatively short distances. Rudd cites McAdam commentary noting that the company expects to bring fiber to within 200 to 1,000 feet of the home.
"It's a good way to do a cluster of homes or apartments," Rudd commented, noting that up to eight lines can share backhaul bandwidth because not everyone will use bandwidth simultaneously.
Rudd advises industry participants to "think of 5G as the equivalent of trunking technology."
"With 5G, you're getting virtually dedicated bandwidth," she explained. Individual streams, she said, "may be switched very quickly between different parts of the frequency band."
Unlike with FTTP, however, 5G packet wireless doesn't have to nail up fixed ports and wavelengths, which means that 5G would actually act as an access concentrator to improve fiber utilization, the report explains.
Rudd also noted that the short range of 5G could be viewed as an advantage. "5G in high frequencies won't go very far, so [spectrum is] infinitely reusable," she said.
Another technology that Rudd sees enabling 5G TV is slicing, a capability of software defined networking that enables carriers to define and guarantee quality of service of specific connections. Caching also will be important, as network operators will want to minimize the distances video traffic will have to travel in order to reach end users, she said. She envisions caching occurring at the base station, the edge router or the gateway to the fixed router.
Meanwhile, the location based technology inherent in cellular networks could play a role in supporting local ad insertion, Rudd said.
5G offers an important advantage over other fixed wireless options, Rudd noted. Service providers will not need to punch holes in the sides of peoples' houses to mount antennas. Instead they will have connectors on either side of a window and signals will travel through the window, she said.
Image courtesy of flickr user Kārlis Dambrāns.