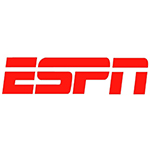 There is considerable debate these days regarding the true nature of video cord cutting. Are enough existing video subscribers cancelling their traditional pay-TV package in favor of other emerging OTT/streaming options to alter the video landscape? Or is it just a passing trend with insignificant long-term implications? What would help clarify this debate is some real cord cutting stats – some real numbers. We got some recently from Disney/ESPN.
ESPN's parent company Disney released some interesting cord cutting stats in a 10K filing right before the Thanksgiving holiday. At a current count of 92 million, ESPN has lost 7 million subscribers from its peak of 99 million two years ago. It's estimated that ESPN garners anywhere from $6 to $7 per subscriber per month in content licensing fees. That means ESPN has lost an estimated $42 million to $49 million per month, or potentially close to $600 million annually in subscriber fees. That's real money.
That doesn't even include the losses from their other networks – ESPN2, ESPNU, etc. This revelation puts real numbers to the cord cutting trend – and for Disney/ESPN, they appear to be big numbers.
How will ESPN respond? It's the flagship pay-TV channel in most channel line-ups today.  HBO is another flagship channel, and they recently addressed cord cutting with their own OTT streaming service, HBO Now. Will ESPN be compelled to follow?
Some recent analysis says no, but maybe this new cord cutting stats data changes that opinion. Some have suggested that an ESPN streaming channel could cost as much as $36 per month. By comparison, HBO Now is $15. But of course, HBO is not on the hook to the NFL for close to $2 billion per year just to air Monday Night Football.
ESPN has already responded with cost cutting measures. They also are suing Verizon, who moved ESPN into a separate sports programming tier, costing them subscribers. But one would have to assume that if these subscriber losses continue at this pace, or maybe even accelerate, ESPN will have no choice but to try to reach the cord cutter audience directly with some type of OTT streaming offer. Such a move could have real implications for the pay-TV landscape, given ESPN's role in the typical pay-TV channel line-up.
What are the odds that we'll see an ESPN OTT offer by 2018?