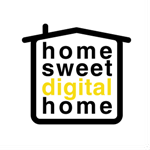 As broadband carriers look to new sources of revenue, in an environment where traditional revenue sources are in decline, the digital home represents an opportunity worth investigation. The concept suggests broadband carriers should not just drop broadband at the side of the house. Rather, they should get inside the home and look for ways to leverage that broadband access for incremental revenue and better customer satisfaction.
Many broadband carriers, large and small are already executing this strategy, with home monitoring and control services, with in-home tech support services, and with a growing number of apps that leverage and expand their entertainment offers. Customers are increasingly adopting the digital lifestyle. The question for broadband carriers is how to maximize their revenue opportunities as a result.
Digital lifestyle trends that impact the digital home include:
2012 U.S. revenues for IP-connected home service bundles, including control, automation, and security monitoring services, will be approximately $500 million (Parks Associates, 2012)
The installed global base of tablet computers will continue to grow rapidly in coming years, exceeding 780 million units in 2016 (Strategy Analytics, 2012)
Connected TV penetration to surge from just over 10% in 2011 to more than 50% by 2017 (ABI Research, 2012)
75% of U.S. smart-TV owners who connect their set to the Internet watch on-demand online movies at least monthly, versus 57% in 2011 (Parks Associates, 2012)
Penetration of dedicated eReaders grew from 8% of U.S. Internet households at year-end 2010 to 20% at year-end 2011—an increase of 250% in just 12 months (TDG Research, 2012)
The North American market accounted for 37% of the $7.98 billion spent in 2011 on networked devices (Infonetics, 2012)
These trends impact the broadband business and broadband carriers should take note.
The upcoming Digital Home Summit is a great venue to do just that. We've assembled a talented group of thought leaders from leading broadband and digital home companies and organizations to do a deep dive into the business of the digital home.
Here are some highlights:
IPTV – we're highlighting and discussing the growing trend of reducing costs through shared headends and hosted middleware.
TR-069 testing and IPv6 Implications – the University of New Hampshire InterOperability Laboratory (UNH-IOL) Home Networking Consortium will highlight the importance and value of TR-069 and IPv6 for the digital home.
Building the Right IP Foundation – we'll discuss and outline the importance of a solid IP foundation for your core broadband network for the provisioning of services to the digital home.
Next Generation WiFi – The evolution of WiFi continues and important developments like 802.11ac and Miracast and their implications for the digital home will be discussed.
In-Home Tech Support – More broadband carriers are offering home networking tech support and we'll outline and discuss best practices from the field.
The Personal Cloud – cloud services have an impact beyond the business services sector. We'll discuss the growing use of cloud services by consumers.
Pre-Conference Webinar – Join us for a webinar on Tuesday September 28th where we will be discussing some of these important issues. Register for that here.
DHS attendees will also gain complimentary access (a $550 value) to FTTH Conference sessions and the FTTH Expo on Wednesday September 26th.
Don't delay your registration. Prices increase after Friday August 24th. Save up to $150 by registering before then – register now.  We look forward to seeing you in convenient Dallas.