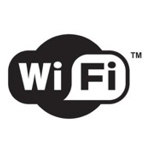 Internet and communications (ICT) providers have long been lobbying the FCC to offer more spectrum. U.S. wireless data traffic more than doubled in 2013 to reach a whopping 3.2 trillion megabytes. There are now more than 336 million wireless connections in the U.S., the American Consumer Institute's Center (ACI) for Citizen Research highlights in a ConsumerGram.
The FCC is proposing to allow Globalstar to make use of its 2.4 GHz spectrum to expand its Wi-Fi capacity in the U.S. Doing so, according to ACI Citizen Research, "would lead to significant economic benefits – including the creation of nearly 90,000 jobs."
Demand for wireless data is growing faster than capacity is being added. The U.S. Council of Economic Advisers forecasts that U.S. wireless data traffic will increase 20 times over the next five years. The FCC itself estimates that 275 MHz of additional spectrum will be needed by end-2014.
Wi-Fi network capacity is also suffering from the "spectrum crunch," ACI Citizen Research notes. In its ConsumerGram, the non-profit organization highlights comments from two major technology companies, which wrote:
"… although 2.4 GHz unlicensed spectrum is being used very efficiently, it has become saturated during certain times of day in heavily trafficked areas such as city centers, apartment buildings, and public venues. This congestion imposes a large cost on consumers because Wi-Fi is the most heavily used method of wireless broadband connectivity and the 2.4 GHz band is the core Wi-Fi band today."
Wi-Fi network traffic is forecast to exceed wireline traffic in less than four years. It already "accounts for more than twice the traffic carried by wireless service providers," ACI Citizen Research adds.
Wi-Fi Spectrum
"The solution," ACI Citizen Research asserts, "is to get as much spectrum devoted to wireless broadband services – licensed and unlicensed – by any reasonable means possible. This will require finding untapped spectrum and improving the efficiency of assigned spectrum. One FCC rulemaking proposes the latter solution."
Doing so would not only facilitate greater broadband service access, it would reduce wireless network congestion by enabling carriers to offload more in the way of metered wireless data traffic to Wi-Fi networks. That would also come with the benefit of reducing subscribers' wireless bills, as well as improve the quality and reliability of Wi-Fi hotspots and other wireless network services.
In addition, expanding the availability of spectrum for Wi-Fi would wind up providing 20,000 free Wi-Fi access points to schools, colleges and hospitals, "while continuing satellite services, including free emergency communications services during national disasters," the researchers said.
The increased Wi-Fi capacity if the FCC proposal were to be approved, moreover, would lead to an increase in U.S. GDP, according to ACI Citizen Research. "By 2015, a single MHz of broadband spectrum can be expected to generate $510 million in service-related revenues," the consumer advocacy group states.
"If new Wi-Fi capacity could generate just half of this revenue per MHz, the addition of 22 MHz would yield $5.6 billion in service revenue by 2015," ACI Citizen Research continues. "Using multipliers from the Bureau of Economic Analysis for the Information and Information Services industry, the addition of 22 MHz for Wi-Fi services will add $9.8 billion to GDP by 2015, including direct, indirect and induced effects."