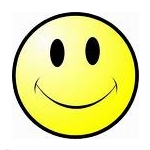 Fewer U.S. consumers switched service providers due to poor customer service in 2010 than did one year ago, the first decline in six years, according to the Accenture Global Consumer Survey. The 64% who did do so still looks disturbingly high, and Accenture's researchers also found that customer satisfaction with service was "down across the board," that's in every one of 11 service characteristics survey respondents were asked to rate. There is some solace for wireless and landline carriers, however: at 17% and 16%, respectively, they had the lowest customer service dissatisfaction rates of the service providers surveyed.
Customer defection rates due to service dissatisfaction had risen from 49% in 2005 to 69% in 2009. Retailers garnered the ignominious top ranking in 2010 with a 26% defection rate. Banks followed with 22%. ISPs ranked third-worst with a 19% defection rate.
Accenture surveyed customer service satisfaction across 10 service industry sectors, including retailers, banks, utilities, Internet service providers, wireless providers and landline providers. More than 5,800 individuals in 17 countries participated in the survey.
Accenture also found that "more than 2/3 of global consumers are not willing to compromise on levels of product quality in exchange for lower prices and more than half (54%) are not willing to compromise on levels of customer service." Fifty-seven percent of respondents cited price as the reason for changing providers in 2010. That's down from 75% in 2009.
"As the global economy recovers, we've identified some telling shifts in consumer attitudes," said Robert Wollan, global managing director, Accenture Customer Relationship Management. "The unexpected reversal in switching rates indicates that despite the decline in satisfaction with service, other factors, including loyalty programs and the use of technology, are influencing consumers' decision to stay with or leave their providers."
Of particular note is the growing importance of the use of technology in the pre-sales cycle. "More than three-quarters (77%) of global consumers reported that the use of technology in the pre-sales phase – such as e-mail advertisements, online banners, product comparison tools and online ordering – has improved their experience when deciding to purchase a service provider's offerings," according to Accenture.