The Vermont Community Broadband Board (VCBB) has awarded three grants totaling $26.45 million to bring broadband to more than 4,000 underserved addresses in the state.
In the first award, Maple Broadband, a communications union district (CUD) and the Waitsfield and Champlain Valley Telecom (WCVT) partnership has been awarded $9.1 million. A CUD is a mechanism through which Vermont brings high speed fiber broadband to unserved and underserved areas.
CUDs are non-profit municipal entities comprised of two or more towns. A CUD can fund operations through grants, debt and donations – but not taxes.
The Maple Broadband award will be used to expand fiber to parts of Bridport, Ferrisburgh, New Haven, Panton, Waltham, and Weybridge in rural Addison County. The project will provide up to 1 Gbps symmetrical service. Funding is from the American Rescue Plan Act (ARPA).
The project will bring FTTH networks to about 2,000 additional customers in the Waitsfield and Champlain Valley Telecom service areas of Addison County. Engineering, design and preliminary field work are under way. The first phase of the project will begin in the spring.
Vermont Broadband Grants
The second VCBB award, for $8.35 million, has been awarded to WCVT for the first phase of a broadband buildout to 1,200 underserved addresses that are not part of a CUD. In the first phase, WCVT will fully build networks in Charlotte and Bolton and will partially build out in seven other towns.
Finally, $9 million has been awarded to Southern Vermont Communications Union District (SoVT CUD) to partner with Consolidated Communications to bring broadband to 6,412 addresses – 1,300 of which are underserved — across the southern portion of the state. Consolidated's Fidium Fiber brand will deliver the service beginning next year.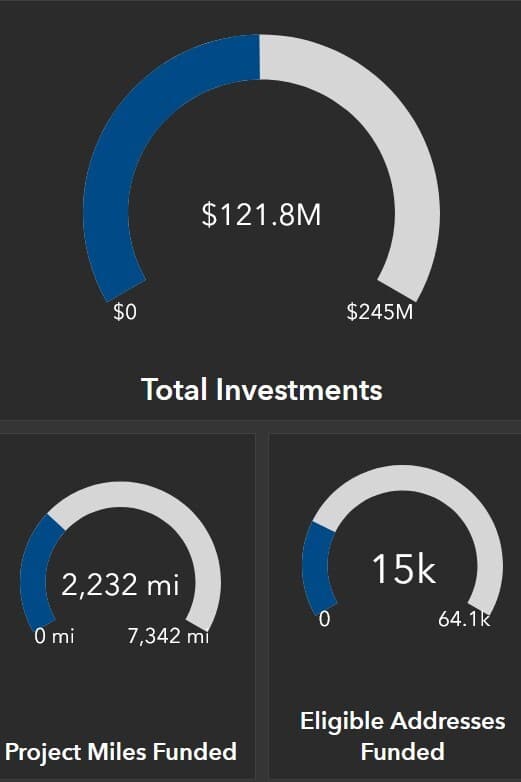 "The VCBB and the CUDs are proud to be working closely with these private telecommunication partners," VCBB Executive Director Christine Hallquist said in a press release. "This collaboration results in much lower construction costs which free up funding for the harder to serve areas of the state. These grants included agreements that will provide ongoing public oversight and accountability."
In September 2021, WCVT won a deal with NEK Broadband, a CUD with 45 member towns in northeastern Vermont.