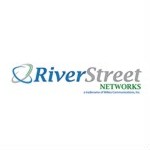 RiverStreet Networks, based in North Carolina, is growing again, thanks to Consolidated Communications, who is selling their Virginia network assets to the company. RiverStreet, a business unit of Wilkes Communications, has agreed to buy Peoples Mutual Telephone Company in an all cash transaction.
Peoples is a rural telco serving the Virginia communities of Gretna, Hurt, Renan and Sandy Level. Peoples was one of several rural telcos owned by MJD Ventures, a subsidiary of FairPoint. Consolidated recently completed their $1.3 billion acquisition of FairPoint.
Peoples contributed about $6.5 million in annual revenues in 2016, according to Consolidated. RiverStreet bought the network (including a Peoples subsidiary company) for approximately $21 million, subject to certain contractual adjustments. The closing is subject to customary regulatory approvals, and is expected to be completed in the first quarter of 2018.
"We are very excited to enter into this agreement and expand our service area into Virginia strengthening our position as a technology partner in the region," said Eric Cramer, president and chief executive officer of Wilkes Communications and RiverStreet Networks in a press release.  "We look forward to serving the customers of Virginia and expect a seamless transition upon closing."
Consolidated Communications has divested other network assets, including Iowa territories, to focus on its core regions, the company says. Consolidated now operates in 24 states, with a fiber network spanning 36K fiber route miles.
RiverStreet Regional Broadband Cooperative Approach
RiverStreet Networks is the growth and expansion vehicle for North Carolina-based Wilkes Communications, a rural telco established in 1951. As an incumbent local exchange carrier, Wilkes offers gigabit capable FTTH to 100% of their incumbent service territory.
RiverStreet has been an acquirer of divested properties from other larger carriers, including buying all of TDS's operations in North Carolina in 2015. RiverStreet has also agreed to purchase Ellerbe Telephone of Ellerbe, NC, which is scheduled to close in 1Q 2018. Additionally, Wilkes will be merging with TriCounty Broadband of Belhaven, NC, also scheduled to close in 1Q 2018.
According to a company spokesperson, RiverStreet will use both FTTH and fixed wireless to improve broadband in their acquired markets. Some of those individual markets will have 100% FTTH coverage.
This Virginia property will add to Wilkes' and RiverStreet's presence across the southeast. Peoples straddles the North Carolina border on the Virginia side and is in close proximity to the RiverStreet market of Stokes County, where RiverStreet is currently participating in a public-private partnership project to bring FTTH to 5,500 homes.
"Our cooperative was formed because larger companies would not build there to provide phone service [and] we are now in the same situation with broadband," said Cramer in an emailed statement to Telecompetitor.  "Our vision is to serve unserved and under-served customers using our existing footprint to edge out into these areas and also work with County Governments and other entities in Public Private Partnerships to create a regional broadband cooperative."
The companies will serve residential and business customers in parts of 27 counties across North Carolina and Virginia when the acquisition is completed.
This post has been updated with additional information about RiverStreet Networks.