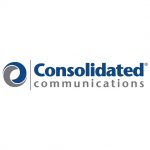 Consolidated Communications has broken ground on an FTTP network that it says will reach every home and business in Dublin, Harrisville, Rindge, Walpole and Westmoreland, New Hampshire. The projects are the latest examples of Consolidated public private partnerships that have been fueling broadband network construction for the company.
The towns collectively have 8,000 residents. The projects carry a total price tag of nearly $13 million, which includes a $4 million investment by Consolidated. The towns apparently plan to raise funding for their portion of the project through bond funding.
Agreements with each town were signed in March and bond funding was completed this month, Consolidated noted in a press release. The release also notes that there will be no increase in taxes to support the projects. Consolidated expects to start filling orders early next year.
"Coronavirus didn't create the need for reliable, high speed broadband in rural communities, but it has brought the need into greater focus," Rob Koester, Consolidated senior vice president of consumer products, said in a press release about the latest Consolidated public private partnerships. "These partnerships ensure rural towns are getting the broadband access their residents need without increasing taxes, and ensuring they have some control in the planning process. We are proud to be working alongside these forward-thinking towns and helping to pave the way for further growth and innovation ahead."
The first of numerous Consolidated public private partnerships for broadband was announced last year in Brooklin, Maine, — a network that was completed earlier this year. Other Consolidated public private partnerships also are in New England. Last year, Koester told Telecompetitor that such partnerships are "a big deal" for Consolidated, as they enable the company to build broadband where it would not otherwise be feasible.
Joan Engebretson contributed to this report.