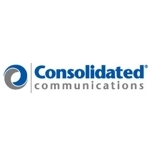 Independent telco Consolidated Communications has upgraded its broadband delivery capabilities for residential and business customers in Illinois, Pennsylvania and Texas by rolling out Cisco's Carrier Ethernet System. Increased demand for HD channels, video-on-demand (VoD) options and faster Internet access prompted the telecompetitor's decision, San Jose-based Cisco announced today.
Matoon, IL based Consolidated is one of the largest independent local telcos in the country, with 232k access lines and 140K broadband connections. They also serve 31K IPTV and 8,800 VoIP customers.
Cisco's Carrier Ethernet System is a "pre-tested, end-to-end network solution that minimizes the time and technical resources required to test and validate network performance," according to Cisco.
In the June 1 release of the Cisco Visual Networking Index Forecast, Cisco estimated that global Internet traffic will quadruple by 2015, reaching 966 exabytes per year. Traffic growth between 2014 and 2015 alone, at 200 exabytes, will be greater than the total of global IP traffic in 2010, Cisco forecast.
Consolidated is also making use of Cisco Carrier Ethernet System for IPv6, paving the way for the telecompetitor to migrate to IPv4's successor.
"Choosing the best-in-class Internet Protocol Next-Generation Network was a critical decision for our future," stated Tom White, vice president of engineering and network operations at Consolidated Communications.