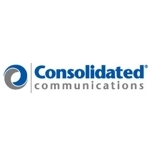 Consolidated Communications is partnering with the town of Chesterfield, New Hampshire to build and operate an all FTTP broadband network. The network will reach every home and business of the Northeastern town through a public-private broadband partnership.
According to an AP report, the network is jointly funded by Consolidated and the town, with Chesterfield issuing a $1.8 million bond to help fund construction. Consolidated contributed $2.5 million. The state of New Hampshire passed legislation in 2018 allowing communities to issue bonds for broadband infrastructure.
Chesterfield put the idea to a vote, and the citizens approved the bond measure. A $10 fee will be added to each bill until the bond is paid off, according to the AP report. Consolidated is advertising packages that start at $62.95, including the $10 fee, for a 50/25 Mbps connection, with a two-year contact. Once the bond is paid off, Consolidated will gain ownership of the entire network.
"This 'first-of-its kind' partnership leverages municipal bonds to fund network construction and is a great example of an effective, public-private partnership," said Rob Koester, vice president of consumer product management at Consolidated, in an interview with Telecompetitor.
This is but one example of public-private partnerships for broadband infrastructure. There are other models as well, as many communities look to get creative to bring better broadband to their constituencies.
"From the beginning, residents and businesses in our town have expressed their enthusiastic support for broadband expansion," said Jon McKeon, chairman of the Chesterfield Board of Selectmen in a press release. "Our new high-speed Internet network will give everyone in Chesterfield the chance to connect to services and opportunities in a way that was not previously possible, providing a much-needed boost to our overall economic growth and standard of living."
Consolidated is not new to the public-private broadband trend. The company entered into at least one additional partnership with the community of Brooklin, Maine earlier this year.
According to Koester, it probably won't be the last. "We have additional opportunities, following the same framework, already in the pipeline, which will begin construction in 2020," said Koester. "This is a unique model that is perfectly suited to leverage our capabilities as an incumbent provider in rural markets."