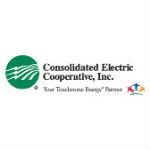 Ohio's Consolidated Electric Cooperative is one of a growing number of electric companies that have undertaken the task of deploying broadband where it wasn't previously available or was available only at a high cost. Consolidated's approach to broadband is different from that of some other electric companies in that the company is not offering fiber-to-the-home – not at this point anyway — but instead is focusing on providing middle mile connectivity to other network operators and to schools, businesses and government locations.
Gigabit to Schools
The company now offers service at speeds of at least a gigabit per second at discounted prices to schools in 15 districts, with some schools getting 2 Gbps service, said Doug Payauys, vice president of information systems for Consolidated Electric Cooperative, in an interview. The school gigabit deployments came about through an agreement with META Solutions, an information technology company that specializes in the educational market.
"We worked out deals with META to get to a number of school districts out of the gate two years ago," said Payauys.
The schools getting gigabit connectivity will use it to support an online curriculum designed to let students learn at their own pace, according to a press release issued yesterday. Additionally the high-speed connectivity will support the increased demand on the schools' Wi-Fi networks that has resulted from an influx of tablets, smartphones and other connected learning devices.
A Broadband Stimulus Winner
Consolidated Electric initially got into the broadband business several years ago when it received a broadband stimulus award that covered some of the costs of an initial deployment. Since then Consolidated has expanded its network several times. The company also uses the fiber network internally for its own IT network and to support smart grid applications.
"We're looking at a four-year payback, sometimes longer," Payauys said.
Payauys noted that the network has been designed to enable Consolidated to easily deploy residential broadband if the company were to choose to do so at a future time. And already some other network operators – including three wireless Internet service providers – have stepped up to offer residential broadband using the Consolidated network for aggregation and Internet connectivity.
One of the WISPs is offering service at speeds of up to 30 Mbps with excellent latency, Payauys said. The Consolidated network extends to a data center in Columbus where traffic is handed off to the Internet, enabling the WISP to offer low-latency, one-hop Internet connectivity, Payauys explained.
Consolidated Electric Cooperative also has joined Adtran's Enabling Communities, Connecting Lives initiative, which showcases how network operators and their communities are using Adtran gigabit broadband equipment to support economic growth and development.