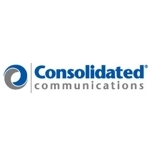 Like most telecom carriers, Consolidated Communications of Mattoon, Illinois is actively diversifying their revenue streams. News that they will expand their enterprise and SMB focus into Dallas, Texas underscores this diversification strategy. It seems to be working. With operations in California, Kansas, Missouri, Illinois, Texas, and Pennsylvania, Consolidated now generates 80% of their total top line revenue from broadband and enterprise segments, according to a Consolidated spokesperson.
Their latest move adds Dallas, Texas to a growing list of major markets where Consolidated offer wholesale/carrier and commercial services including greater Sacramento, CA, Houston, TX, Kansas City, KS/MO and Pittsburgh PA regions. In Dallas, Consolidated will make a major push to gain new enterprise and SMB customers leveraging approximately 30,000 fiber miles of network in the region – a large portion of which was acquired with their TXU acquisition in 2004. That network had previously been devoted primarily to wholesale and transport services. "This Dallas expansion is part of our ongoing evolution to more commercial, carrier and broadband," said the spokesperson in an emailed statement. They have already pre-qualified 10K businesses that can access their Dallas network.
Like other carriers, Consolidated is also in the data center business. They currently operate data centers in Pittsburgh, Sacramento and Kansas City and are evaluating other markets for expansion. "We view data centers as an adjunct to our network based offerings," said the spokesperson. Other enterprise and SMB services offered by Consolidated today include:
Dedicated internet access
Voice services including SIP and PRI
Managed Services/Disaster Recovery/Colocation
Consolidated says they will continue to seek new enterprise opportunities. "Enterprise services are a major focus for Consolidated right now.  This transition was a big part of why we acquired SureWest in 2012, and we continue to see long-term growth prospects with commercial and carrier customers," said the spokersperson.