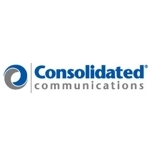 Consolidated Communications has launched the Cisco Webex Contact Center, a platform that uses artificial intelligence and predictive analysis tools to place callers with the most appropriate agent. It provides agents with tools to conduct multi-channel interactions from their desktops and enables them to use collaboration tools, voice, email and chat tools to quickly communicate with supervisors and peers to solve customer issues.
Consolidated Communications' cloud-based contact center integrates with CRM and other cloud applications. It also connects to the service provider's ProConnect Unified Communications platform that provides an optional outbound campaign suite capable of measuring agent efficiency, forecast trends and provide other important insights and capabilities.
"Connecting customers to the right expertise seamlessly allows an organization to work smarter and provide better service to its customers," Doug Abolt, Consolidated Communications' vice president of commercial product management, said in a press release about the Consolidated Communications Cisco Webex deal. A move to a cloud-based solution doesn't have to be difficult when you have an experienced partner."
Consolidated Communications operates a 37,750 fiber route mile network in a 23-state serving area. As of the end of 1Q 20, the carrier served over 786K internet and data connections and over 82K video connections. It has upgraded broadband capability to over 750K homes passed in the past two years.

AI in Telecom
AI has huge upside potential for industries, such as telecommunications, in which there is a lot of interaction with customers and prospects. AI can improve those interactions, which can make upsells more appropriate, speed problem resolution and otherwise help improve the overall customer experience.

Earlier this week, Verizon said that it is working with Google Cloud Contact Center Artificial Intelligence on a platform that uses national language recognition, faster processing and real-time access to customer insights and product information to do a number of things, including shortening call times, expediting issue resolution and disseminating product information.