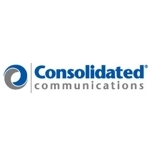 Consolidated Communications offers some of the highest broadband speeds of any local service provider, but Fairpoint — the company Consolidated acquired last year — had some of the lowest, noted Consolidated CFO Steve Childers yesterday in an investor presentation focused on the Consolidated Communications investment strategy.
More than 90% of Consolidated's legacy customers can get service at speeds of 50 Mbps and according to Childers, 50-60 Mbps is the "sweet spot" for residential broadband.
"That's where we're really targeting," Childers said. Nevertheless, 15% of customers in Consolidated's legacy serving area have gigabit service available to them, he noted.
On the Fairpoint side, 60% of customers can get service at speeds of 15 Mbps, with only about 5% having 50 Mbps speeds available to them.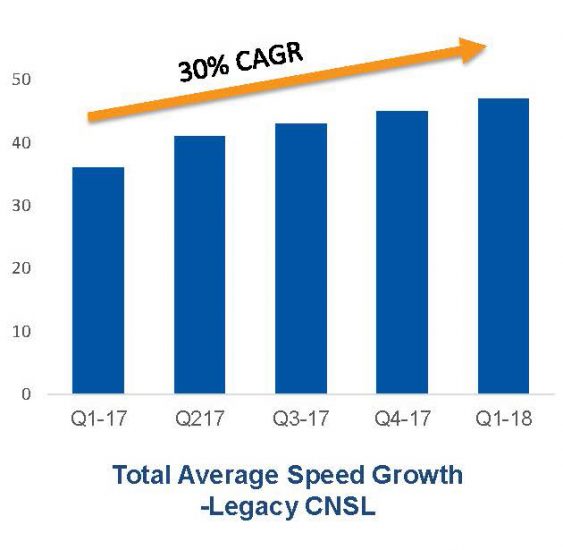 Childers attributes Consolidated's growth in average revenue per user (ARPU) to continued investment to increase broadband speeds and is moving quickly to remedy the situation on the Fairpoint side.
Consolidated Communications Investment Strategy
Consolidated gained just over 1 million potential customers through the Fairpoint purchase and according to Childers, "we will touch 300,000 homes in 2018" in the Fairpoint territory with upgrades. He expects all the Fairpoint territory to receive upgrades within two to three years.
About 100,000 customers in the Fairpoint areas will be able to get gigabit service when the upgrades are completed, Childers said. He also noted that Fairpoint area customers will be able to get Consolidated's "robust" OTT video offering.
Childers also shared some information about Consolidated's investment strategy on the commercial side.
He noted that the company has 9300 lit buildings today and will consider bringing fiber to additional buildings. The company has a capital committee that meets bi-weekly and, as Childers explained, "if a sales guy has a project of $100,000 or more that will generate a 25% return with a three-year payback, we'll give the green light to build to that anchor tenant."
Childers made his comments at the Morgan Stanley Leveraged Finance Conference, which was also webcast.