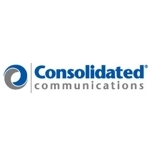 Consolidated Communications is the latest IPTV provider to try Wi-Fi for in-home distribution of IPTV signals. Consolidated joins Pioneer Telephone of Oklahoma as the two major U.S. IPTV providers to try Wi-Fi for IPTV. The IPTV Wi-Fi application, offered by Ruckus Wireless, is much more popular outside of the U.S.
Wired distribution of video throughout the home using technologies like HomePNA and MoCA have more momentum in the U.S. HomePNA is the dominant distribution technology for IPTV, while MoCA is used more by cable operators. HomePNA and MoCA use "existing wires" (either phone line or coax) in the home to distribute video signals. There is a new emerging standard for in-home distribution, G.hn or Home Grid, which aims to be the 'next generation' home networking technology. Despite these and the new emerging Wi-Fi options, many IPTV operators still choose to rewire homes with Ethernet to each set-top-box. The two largest telcoTV providers in the U.S., AT&T and Verizon, use HomePNA and MoCA respectively.
Consolidated will be Ruckus' largest U.S. carrier and the first multi-state operator to try Wi-Fi for IPTV.  The new Wi-Fi distribution technology uses "beamforming" technology, which Ruckus claims eliminates Wi-Fi's well known interference problems. The solution allows operators to literally 'steer' the Wi-Fi signal in the right direction. Consolidated operates IPTV networks in Illinois, Texas, and Pennsylvania. They have approximately 300,000 access lines, 95,000 broadband, and 20,000 IPTV customers. Consolidated delivers IPTV over an ADSL2+ platform, utilizing both MPEG-2 and MPEG-4.